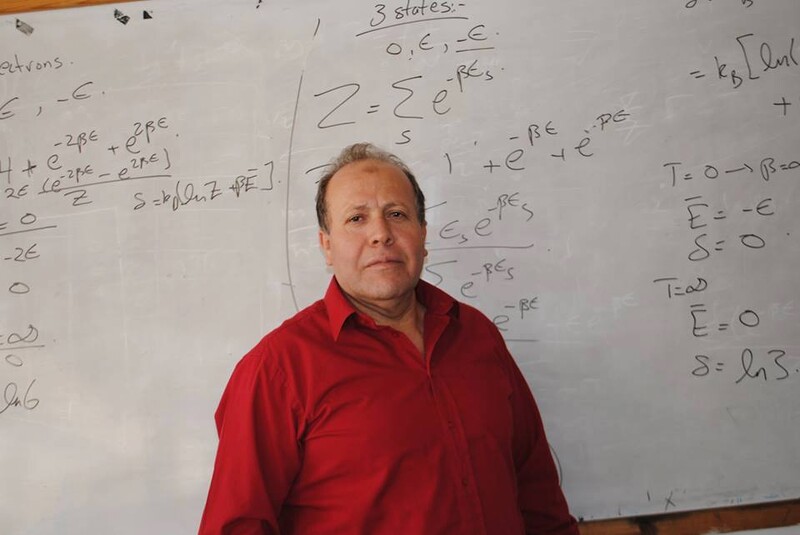 Six months after his arrest, Professor Imad Barghouthi has been sentenced to seven months in Israeli prison on charges of "incitement" on social media.
His sentence will include time already served, slating him for release in late November. Israeli forces arrested Barghouthi, a professor of astrophysics at Al-Quds University, on 24 April at a checkpoint inside the occupied West Bank.
He was initially detained without charge under Israel's practice of administrative detention, but following international outcry by scientists and academics, a military court made the rare move of ordering his release in late May.
In response to the court's ruling, military prosecutors immediately filed charges against Barghouthi, thereby canceling his release.
During his trial, prosecutors reportedly entered into evidence the number of "likes" and "shares" his Facebook posts criticizing Palestinian politics and the Israeli occupation received.
Barghouthi was also detained in 2014 for comments he made on Facebook and on television.
Children in prison
Seif al-Idrisi is among the dozens Israel detained during its punitive arrest sweeps following a shooting attack that killed two people in Jerusalem on Sunday.
Al-Idrisi is a leftwing activist who was one of six men arrested by the Palestinian Authority earlier this year and held for months without charge.
PA leader Mahmoud Abbas had used their arrests to boast to international media that his security forces were cooperating with Israel.
In private, however, the security forces told one of the detained men's mothers that they were holding her son to protect him from Israel.
The Palestinian Authority released the six men only after they launched a hunger strike.
Al-Idrisi is the second of the original six men to be rearrested by Israel since the the Palestinian Authority released them.
Israel ordered Muhammad Harb to six months in administrative detention on 9 October. Harb was one of dozens of Palestinians – including a member of the Palestinian Legislative Council – who was detained on Sunday.
Eight Palestinian children under the age of 15 were arrested by undercover Israeli forces from their home in Aida Refugee Camp in Bethlehem.
According to the Palestinian Committee for Prisoners' Affairs, more than 1,000 Palestinian children have been arrested from the occupied West Bank, almost half from East Jerusalem.
Defense for Children International – Palestine (DCIP) has documented that of those children arrested in Jerusalem, only 11 percent had a parent or lawyer present during interrogation.
There are currently 13 girls in Israeli prisons along with 60 Palestinian women.
Dunia Waked, 36, who was released earlier this month after three-and-a-half years in prison, noted that the girls are often separated from the women prisoners, depriving them of much needed care and support.
"There are 12 child prisoners who do not know the meaning of prison, who are in a state of complete shock … and are subject constantly to the racism of the prison administration," Waked told Palestinian media.
"We could hear the crying of the minor prisoners behind their doors, missing their families."
Hunger strikes
While two Palestinian prisoners have ended their hunger strikes, four men are continuing to refuse food in protest of their administrative detention.
Anas Shadid, 19, Ahmad Abu Fara, 29, Majd Hasan Abu Shamla, 24, and Hasan Ali Rubayah, 31, are all on hunger strike.
Abu Shamla, from the northern West Bank, has been held since 27 January without charge. His administrative detention order was renewed for an additional six months over the summer. He launched his hunger strike on 4 October with Rubayah, also from north of the West Bank.
Shadid and Abu Fara have been on strike since late September. They were both arrested in August 2016.
There are currently 700 Palestinians held under administrative detention, according to the prisoners' rights group Addameer.
Tags