As Israel's relentless bombardment of Gaza continues, another fierce battle also rages.
As soon as the first bomb fell on Gaza, thousands of Palestinian and Israeli Twitter users engaged in what appears to be a virtual fight.
On one side are the hundreds of Palestinian citizens using Twitter to document the horrifying impact of Israeli attacks that have so far killed more than two thousand people and injured eleven thousand more.
Everyone in his or her area posted photos and videos of houses being blown up and provided evidence-packed witness to atrocities that regular media outlets fail to reach or deliberately ignore.
On the other side are the pro-Israel users, whose focus remains mainly on denying everything claimed by the Palestinian side – the colonized and occupied side – and failing to provide evidence in the process.
Many resort to explicitly racist and anti-Muslim statements in order to dehumanize Palestinians and justify killing them.
This explains why they are rightly labeled by many as "trolls" or "apologists."
Palestinians gaining online support
Just like the war on the ground, this virtual war, too, looks asymmetric. This time, however, the asymmetry is in favor of the Palestinians, a very obvious fact if we compare hashtag activity, followers and interaction counts.
A number of Palestinian Twitter users quickly gained thousands or tens of thousands of new followers from people eager to learn first hand what is happening in Gaza.
Each of them is a potential new supporter of justice even after the Israeli aggression ends.
Israeli Twitter users, at least the dozens that I encountered myself, barely have tens or in some cases a few hundred followers. And many are even too lazy to change the egg-shaped profile picture Twitter provides for new users.
Winning hashtags
The hashtags used by people expressing support for Palestinians scored a definite win. Over the last month, since 22 July, the hashtag #GazaUnderAttack was mentioned in more than 4.1 million tweets, according to the social analytics service Topsy.
Meanwhile, the hashtag #IsraelUnderAttack, used predominantly by supporters of the Israeli attack on Gaza, garnered a mere one percent of that, or just 47,000 tweets.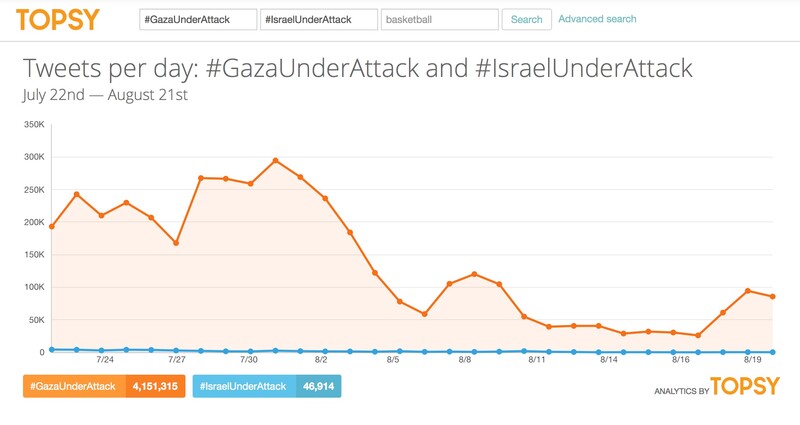 This vast difference has been consistent since the 7 July start of the Israeli assault, and has been observable for other popular hashtags including #PrayForGaza and #ISupportGaza versus #PrayForIsrael and #ISupportIsrael.
The level of enthusiasm, persistence and accuracy that Palestinian Twitter users continue to show is remarkable especially when compared to the Israel supporters.
It is even more amazing given that the Israeli government and government-funded organizations have to offer financial incentives or set up special social media "war rooms" in order to farm online propaganda.
Unmediated truth
But what is this all this activity really about? What is developing here on Twitter exceeds mere story-telling. For more than six decades, Palestinians have been denied the right to offer their narrative of the conflict in Palestine.
Corporate media subservient to the agendas and policies of Western governments have adopted the Israeli narrative and, without question, promoted it.
As shown by the large protests against the BBC over its unfair and biased coverage of Gaza, outrage at and mistrust of traditional media has reached unprecedented levels.
But now, Palestinians have found a new, unmediated and easy-to-use platform in which they can freely express themselves without feeling pressured to use a compromising language.
Here, a photo (properly sourced, of course) is enough to tear apart the biggest of lies, and a video suffices to make an Israeli general think twice before he hops on a plane.
From support to action
What we are beginning to see here is a new experience, where the Palestinian and Israeli narratives finally confront each other with no go-between, and so far it seems the Palestinians are winning.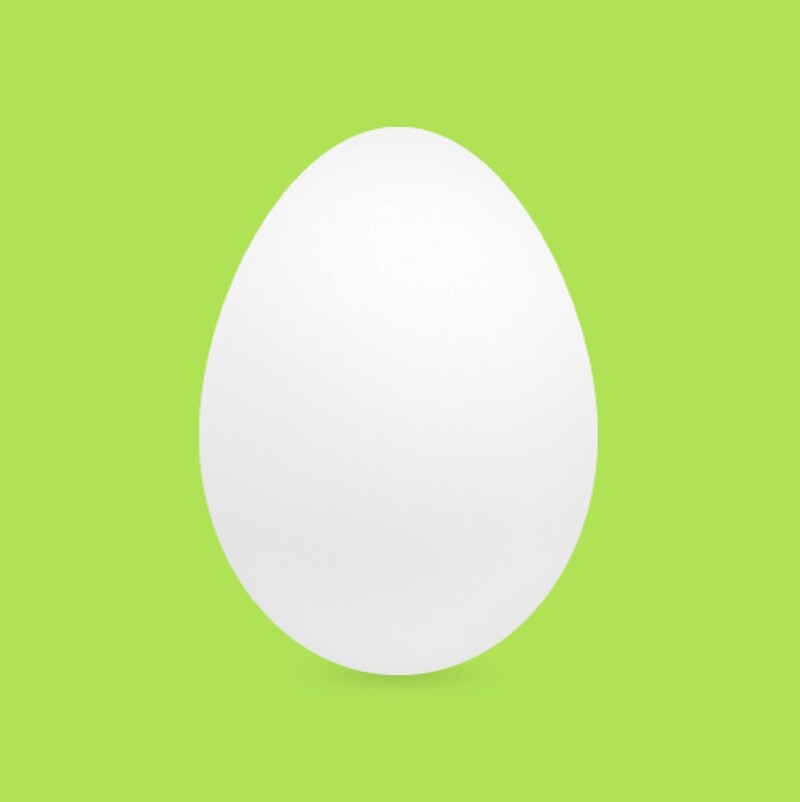 While tweets themselves can't necessarily change the world, they reflect and influence a broader trend that is going to have a big impact.
Comparing the pro-Palestine protests that accompanied the Israeli attacks on Gaza in 2008, 2012 and 2014, one can see that with social media, voices in Gaza have more prominence and access than ever. This does have an effect on public opinion.
With time, this change in public opinion, especially in the West, is going to weigh on politicians too.
It is already happening as the recent resignation of the British minister Sayeeda Warsi shows.
Moreover, new recruits are joining and promoting the boycott, divestment and sanctions (BDS) campaign.
For example, the bombing of the Islamic University of Gaza and UNRWA schools sparked outrage against Israel, and will undoubtedly spur support for academic boycott.
In the future, these cases might be used against Israeli leaders in criminal courts or serve as a basis for possible persona non-grata rulings barring them from travel.
Furthermore, the online calls for the International Criminal Court to investigate the Israeli assault on Gaza could transform into street movements, putting real pressure on the international community to not stay silent and watch while Israeli leaders get away with their crimes once again.
This has already happened with the calls for an arms embargo on Israel when earlier this month British activists occupied an Israeli arms factory in Birmingham, chaining the doors shut and hanging a banner on the roof which read: "UK: Stop Arming Israel."
Only days later, the UK government announced that it would suspend arms exports to Israel if "significant hostilities" resumed.
This is a small step – and the UK has yet to act on it – but it would not have happened at all without grassroots pressure building up over a long time.
For the first time, we are seeing the Palestinian reality get through and overwhelm Zionist propaganda.
Perhaps the most important victory of all will be attained years from now, when history comes to say its word: it will undoubtedly favor the truth.
Until that day comes, Palestinian activists will continue to mobilize all platforms available to build support for their just cause.
Tags