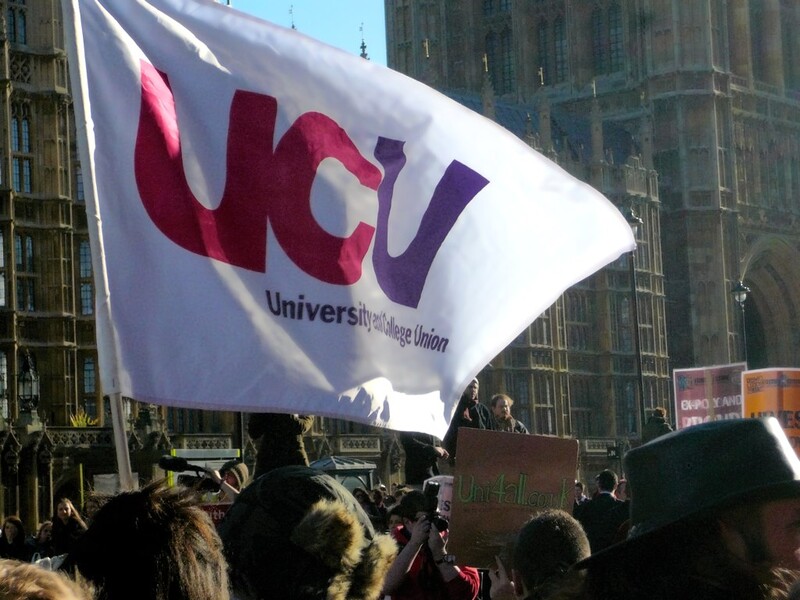 The UK's Israel lobby is facing a new setback in its campaign against the rising popular movement to boycott Israel.
The legal bill for one of its high-profile "lawfare" cases against the boycott, divestment and sanctions movement may now run into over half a million pounds.
In a long-running case, Ronnie Fraser sued the University and College Union for what he claimed was "institutional anti-Semitism" after the union discussed boycotts of Israel.
As I reported in March, a three-person tribunal threw the case out on every single count. They concluded it was "an impermissible attempt to achieve a political end by litigious means."
But on Friday, the UCU took Fraser back to the Central London Employment Tribunal seeking to recover its legal costs from Fraser, and from Mishcon de Reya, the Israel-linked law firm that took his case on pro bono.
Fraser refused to comment Friday when The Electronic Intifada asked about the accuracy of a September report in the Jewish Chronicle stating UCU's claim was for £500,000 ($800,050).
Anti-boycott campaigner David Hirsh claimed on his blog Friday that the amount was £580,000 ($928,058). Hirsh founded the anti-boycott group Engage, and was a witness in the failed case.
Court
The tribunal panel on Friday accepted the argument of Fraser's lawyer David Craig that it should recuse itself from the costs application.
Acting for Fraser, David Craig asked the panel to consider "whether they prejudged the question of costs" with the language used in the judgement.
Craig cited the damning conclusion of the original judgement to bolster this claim. Judge AM Snelson wrote:
Lessons should be learned from this sorry saga. We greatly regret that the case was ever brought. At heart, it represents an impermissible attempt to achieve a political end by litigious means. It would be very unfortunate if an exercise of this sort were ever repeated … The Employment Tribunals are a hard-pressed public service and it is not right that their limited resources should be squandered as they have been in this case.
Craig argued that this pointed to "apparent bias in the way judgement was made" and that it would therefore be improper for the same panel to decide the UCU's costs application.
He also argued that the wording of the judgement had actively encouraged UCU to file for costs.
Sean Jones, acting separately for Mischon de Reya, reiterated Craig's argument and claimed there was a "complete overlap between the judgement and the [UCU's] claim."
Matthew Purchase, acting for UCU, said that he didn't resist the application to recuse, but neither did he make any concession.
After a brief recess for deliberation, the panel decided to recuse itself.
While reiterating that Fraser's original "claims were wholly unsustainable," judge AM Snelson said the "tribunal accepts a tone of indignation could be perceived" in paragraphs 177-180 of their judgement (quoted from above).
He said, it was therefore proper for them to recuse, because Fraser's legal team had raised a doubt. Furthermore, to stay on could cause a risk to the UCU's application for costs.
The case will now be listed again with a new tribunal.
It was provisionally decided the parties would meet for a case management conference on 20 November to decide the way forward.
The University and College Union declined to comment.
Implications
Although Friday's proceedings were a relatively short technical affair, the continuation of the case has important implications.
Even though Fraser's case was so utterly defeated, pro-Israel "lawfare" advocates may still count it as a win if other unions are intimated by the prospect of footing massive legal bills.
Conversely, being landed with such a large bill could make pro-Israel activists like Fraser think twice before bringing such a "wholly unsustainable" case to court again.
Tags