The UK's department of education said on Monday it had launched an investigation into a civil servant who was caught plotting with an Israeli embassy agent to "take down" a UK government minister.

In an interview with The Real News on Monday, I gave my analysis of this week's major revelations about the Israeli embassy in London's undue influence on the UK's democratic process.

Meanwhile events have been moving quickly

On Tuesday, UK Foreign Secretary Boris Johnson told Parliament that Shai Masot, the Israeli embassy agent at the center of the scandal, "no longer seems to be a functionary of the embassy in London."

However, he defied growing calls from the opposition Labour Party and Scottish National Party for an immediate inquiry, sticking to the government's initial line that he considers the matter closed, after an apology by the Israeli ambassador.

Masot had been caught on camera plotting to "take down" Johnson's deputy, Alan Duncan, who is considered critical of Israel's illegal West Bank settlements.
"In hock" to Israel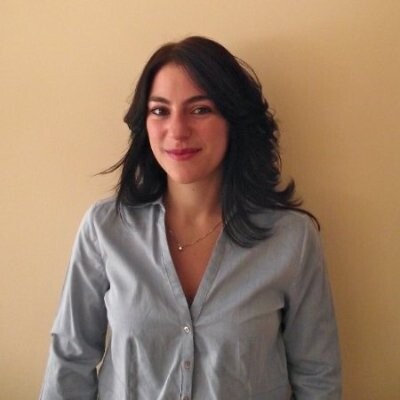 Masot and the civil servant Maria Strizzolo were unwittingly talking to an undercover reporter working for Al Jazeera's investigative unit, who they knew as "Robin."

As I told The Real News, one former government minister wrote on Sunday that the revelations show that "British foreign policy is in hock to Israeli influence at the heart of our politics."

The former minister said that Conservative Friends of Israel and Labour Friends of Israel have for years "worked with – even for – the Israeli government" to thwart "the actions of ministers who try to defend Palestinian rights."

The former minister wrote anonymously, asserting, "if I were to reveal who I am, I would be subjected to a relentless barrage of abuse and character assassination."

It is notable that in his answer to a parliamentary question from another Conservative lawmaker, Foreign Secretary Boris Johnson termed Masot a "diplomat." This is in stark contrast to the embassy's initial statement on Sunday that Masot was "not an Israeli diplomat."

Johnson also said that whatever Masot "might exactly have been doing here, his cover can be said to have been well and truly blown."

Given the mystery over who Masot really works for, and whether his main affiliation is to an Israeli intelligence agency, it is extraordinary that the UK government appears so keen to bury the matter.

This is especially so since there have already been plenty of indications that Israel is working covertly to sabotage campaigners for Palestinian rights in the UK and other countries.

The undercover recordings released so far by Al Jazeera also show Masot calling Boris Johnson an "idiot."

On Tuesday The Electronic Intifada revealed that a founder of the Scottish National Party's Friends of Palestine group has "no doubt" that Masot was responsible for his deportation by Israel.

Andy Murray recounted Masot confronting him at the SNP conference in 2015, before admitting he worked for the embassy and giving a business card that identified Masot as a "senior political officer" there. The Israeli embassy is currently trying to downplay Masot as a junior local staffer acting above his pay grade.

SNP lawmaker and foreign affairs spokesperson Alex Salmond told Parliament on Tuesday that "if a UK embassy official had been caught on film in Tel Aviv talking about 'taking down' an Israeli government minister, they would have been booted out of the country without any further ceremony."

"So why did that not happen to Mr. Masot?" Salmond asked.

He also criticized Boris Johnson for allowing Masot to talk about him "in such disparaging terms," to which Johnson replied that "the Israeli diplomat in question is no longer doing his job in London … the Israeli ambassador has made a full apology for the matter and I am happy to consider it closed."
Investigation launched
Meanwhile the Department for Education has launched an inquiry into whether one of its civil servants breached the civil service code of conduct which requires officials to remain absolutely impartial in political matters.
A spokesperson for the department told trade publication Further Education Week that there was an "active investigation" into Maria Strizzolo, after Al Jazeera's undercover reporter caught her on camera plotting with Masot to "take down" Duncan and other MPs on their "hit list," including chair of the foreign affairs select committee Crispin Blunt.
Strizzolo was reportedly forced to resign on Sunday, after parts of Al Jazeera's undercover video was first reported.
But her LinkedIn profile had apparently not been updated by Tuesday, as it still listed her as a senior manager at the Skills Funding Agency.
She had been an aide to Robert Halfon, a staunchly pro-Israel MP who has described himself as an "avowed neo-con."
A former political director of Conservative Friends of Israel, Halfon has a history of contention with Duncan, and has long spearheaded a successful campaign – opposed by Duncan – to cut UK aid to the Palestinian Authority.
The Speaker of the House of Commons said on Monday that the pass that allowed Strizzolo unfettered access to Parliament had been revoked.
Al Jazeera's four-part film The Lobby will run daily at 2230 GMT between 11-14 January, several days earlier than originally announced.
Tags