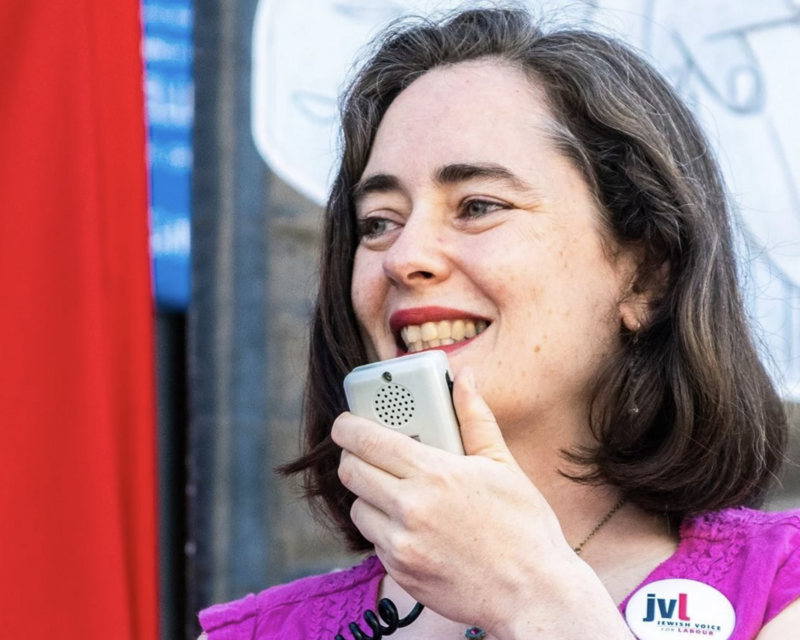 A Jewish Palestine solidarity activist is hoping to become a member of Parliament for Liverpool, a city in northern England.

Jo Bird is currently a Labour councilor there.

On Monday, she announced her bid to be selected as the party's candidate for the Riverside constituency of the city.

A general election is expected within months in Britain, where the ruling Conservatives lack a parliamentary majority.

Bird has a strong record of solidarity with Palestinian human rights.

She has written about her trips to the Israeli-occupied West Bank. She has also emphasized that she is one of many Jews to have visited the West Bank and expressed opposition to Israel's military occupation.

"I was welcomed as a Jewish person, by Jews – and by Palestinian people," she wrote on Jewish Voice for Labour's website in 2017.

"We say Israel does not speak in our name," she wrote in an article about her Jewish heritage. "We stand for justice and human rights for all … Many of us feel solidarity with Palestinians because of, not in spite of, our Jewish heritage."

Bird visited the West Bank nine times from 2001 onward, bringing 200 people on study visits there, she told The Electronic Intifada on Monday.

Bird has been attacked by pro-Israel groups, and smeared with false accusations of anti-Semitism.

Riverside, the Liverpool seat Bird is seeking, currently has Louise Ellman as its MP.

Ellman is now an independent, having quit Labour last week, in protest against the party's left-wing leader Jeremy Corbyn – another Palestine solidarity veteran.

In a widely-viewed video issued last week, Bird disputed Ellman's claim that Labour is anti-Semitic under Corbyn's leadership.

"I'm one of many Jewish members of the Labour Party here in Liverpool City region," she said. "We don't recognize the description that Louise Ellman paints of the Labour Party being institutionally anti-Semitic."

She said that Labour has been very welcoming to her as a Jewish person.

The video – which can be watched above – has already had more than 32,000 views on Facebook.

"Louise Ellman was elected on a Labour ticket. She should resign and call a by-election," Bird said in the video. "She's no longer part of the Labour Party." A by-election is one held when a parliamentary seat becomes vacant.

A veteran Israel lobbyist, Ellman is the current chairperson of Labour Friends of Israel.

She has been opposed to Corbyn from the beginning, and is still demanding he quits as leader.
Tags