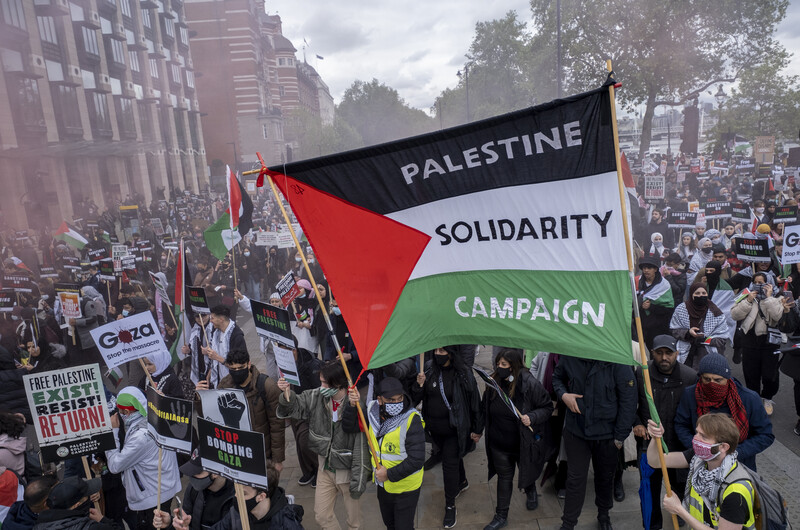 Labour has apologized for telling its youth wing that it could not speak alongside the Palestine Solidarity Campaign (PSC) at the UK party's annual conference later this month.

Young Labour had been told by a party official "that they could not invite PSC to address one of their events at conference," the campaign said in a statement on Thursday.

"When pressed for a reason, they were informed that PSC's positions were 'controversial,'" the campaign explained.

After discussions with party officials on Wednesday night, PSC and Young Labour were informed there "had been a mistake" and that PSC could be invited after all, "and an apology was given."

On Tuesday, Young Labour's chair Jess Barnard posted on Twitter that she had been told by unnamed party officials that "anyone from Palestine Solidarity Campaign will be refused as a speaker, as will Jeremy Corbyn" – a left-wing political activist and the party's former leader.

The campaign said in its statement on Thursday that it had been "informed by well-placed sources" that a senior party official had cited PSC's support for the Palestinian-led boycott, divestment and sanctions movement, BDS.

The official had claimed this "might violate the IHRA definition of anti-Semitism."
"Cloud of suspicion"
Contacted by The Electronic Intifada, PSC declined to name the senior Labour official, citing assurances of confidentiality given to its sources.

The Labour Party did not respond to a request for comment.

The bogus "working definition" of anti-Semitism approved by the International Holocaust Remembrance Alliance in 2016 has been used for years now to quash freedom of speech on Palestine.

It is an anti-Palestinian document, because it conflates legitimate criticisms of Israel and its racist ideology, Zionism, on one hand, with anti-Jewish prejudice on the other.

PSC explained that it had not been banned from the conference. Like previous years, it would have a stall at the event and hold a meeting on Palestine.

The group blamed "the Israeli state and its allies" for long-running efforts "to delegitimize the global campaign for Palestinian rights, most particularly by conflating that campaign with anti-Semitism."

This creates "a cloud of suspicion around raising the cause of Palestine, which leads to a chilling effect," PSC said.

Young Labour's Jess Barnard said on Wednesday that her group would be going ahead with an event outside the main conference area. Organizers dubbed it "the event that David Evans and Keir Starmer tried to ban from [the] Labour conference."

Evans and Starmer are Labour's general secretary and leader. Both belong to the party's right.
Tags