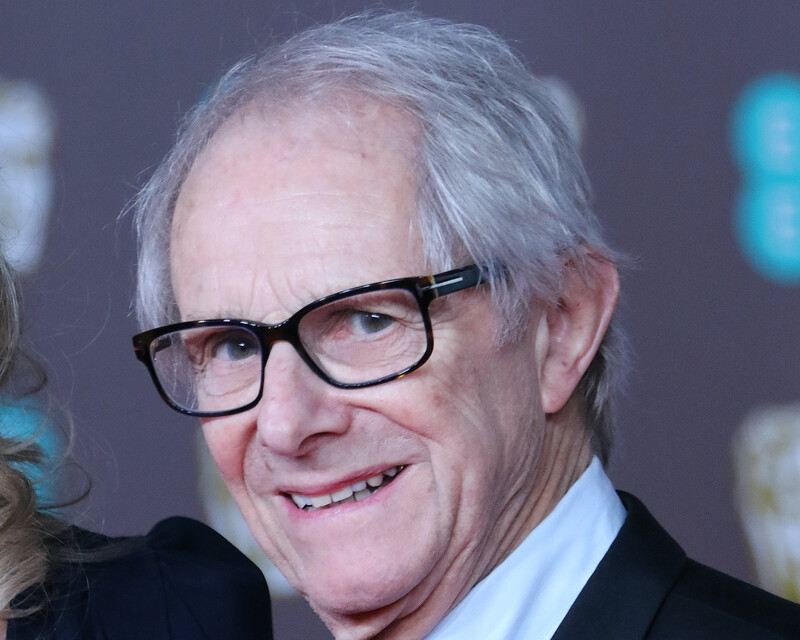 A leading UK anti-racist charity has rejected Israel lobby demands to distance itself from socialist filmmaker Ken Loach and children's author and poet Michael Rosen.
Show Racism the Red Card on Thursday stated that it stands by the "decision to work with Ken and Michael, who are both long-standing supporters."
Last month the group, which works to combat racism in football, announced Loach and Rosen as judges of its annual competition for school children.
The announcement was immediately condemned by leading pro-Israel lobby group the Board of Deputies of British Jews, which called Loach a "poor choice" to judge the competition.
The Board wrote to the charity soon after, with a misleading series of decontextualized quotations it attributed to Loach. The quotations condemned Israel and its official ideology Zionism.
But this week the charity rejected the Board's demand that it dump Loach, stating that it had "taken time to reflect and listen, and we stand by our decision."
The charity's decision was enabled by a massive show of support for the pair from more than 200 prominent figures in sport, the arts, academia and the law.
"We believe that demands for Ken Loach's removal as a competition judge reflect political differences, including over Israel-Palestine," stated a letter of support to the charity. "Misplaced accusations of anti-Semitism against Ken Loach risk degrading the real threat of anti-Semitism and other forms of racism."
"Baseless campaign"
The letter was signed by football legend Eric Cantona, former Manchester United manager Alex Ferguson, the UK Labour Party's outgoing shadow finance minister John McDonnell, civil rights lawyers Geoffrey Bindman and Michael Mansfield, former government minister Clare Short, British-Palestinian campaigners Ghada Karmi and Ben Jamal, Israeli academics Ilan Pappe and Avi Shlaim and many others.

A second letter of support was signed by Miriam Margolyes, an actor who starred in the Harry Potter movies, musicians Roger Waters, David Gray, Brian Eno and Peter Gabriel, actor and comedian Steve Coogan, and directors Mike Leigh and Peter Kosminsky.

Margolyes, an outspoken Jewish critic of Israel said she was "delighted" by the charity's decision to stand by the pair as "the best way of responding to a baseless campaign of accusations. Ken Loach is a man who has dedicated his life to opposing racism and he has my full support."

Former African National Congress MP Andrew Feinstein wrote that criticism of Loach and Rosen "by the Jewish Board of Deputies, an organization that does not represent me or, in fact, the majority of British Jews, is yet another attempt to conflate criticism of Israel and its occupation of the Palestinian territories with anti-Semitism."

Feinstein said that the "conflation is false and extremely dangerous as it undermines the real and essential struggle against anti-Semitism and all forms of racism."

More than half a million young people have taken part in the school competition since it was launched in 1998, the charity said.

The Board of Deputies reacted with anger on Thursday, lashing out at Show Racism the Red Card as "a so-called anti-racist charity."

Amanda Bowman, a vice-president of the Board, called the decision on the judges "shameful" and claimed that "the Jewish community" would "no longer have any confidence" in the charity.

Although the Board habitually claims to speak in the name of all Britain's "mainstream" Jews, defending their concerns, it spends most of its time lobbying for Israel and attacking the left.

The Jewish Labour Movement, which has strong ties to the Israeli embassy, also condemned Show Racism the Red Card.

Affiliated to the UK Labour Party, the group last month wrote to the anti-racist charity opposing Loach, they revealed in a Tweet on Friday.

Loach has been one of many people to come under attack over the last few years for his rejection of the manufactured anti-Semitism "crisis" within the Labour Party, and support for its leader Jeremy Corbyn.

He made several election broadcasts for Labour under Corbyn.

Updated to add latest Jewish Labour Movement comment.
Tags