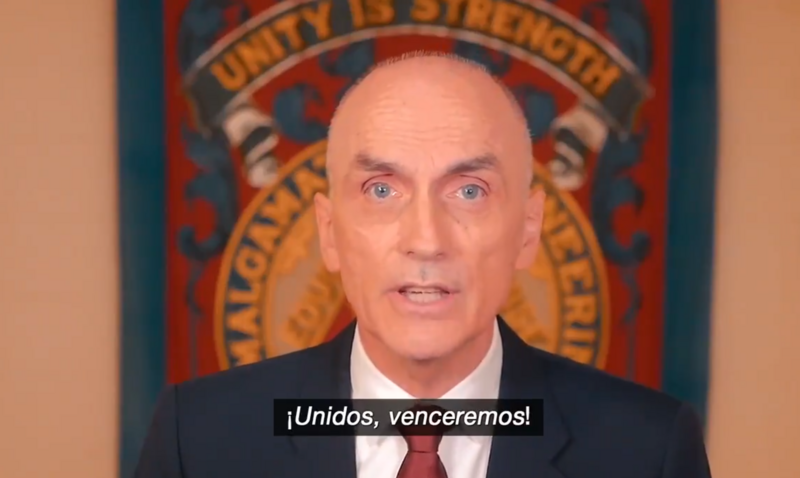 A high-profile target of Labour's "anti-Semitism crisis" witch hunt on Wednesday quit the party, announcing an independent run for the UK's Parliament.

Left-winger Chris Williamson, the current MP for Derby North in the Midlands, told The Electronic Intifada that he would stand in next month's election as an independent socialist candidate.

"I have hundreds of activists from around the country ready and waiting to campaign for me in Derby," Williamson said.

Labour's ruling National Executive Committee decided earlier on Wednesday that Williamson, who was suspended pending investigation earlier this year, would not be allowed to stand as a Labour candidate in the 12 December general election.

Williamson said he had decided to quit rather than be expelled from the party for standing against a Labour candidate – which carries a potential five-year ban.

For the past two years, Williamson has been one of the primary targets of Labour's internal Israel lobby. He has been the only MP to openly criticize the manufactured anti-Semitism crisis as "smears."

The national executive's decision flies in the face of a judge's ruling last month. The High Court found that the party's "re-suspension" of Williamson in June had been illegal.

However, Labour suspended him yet again on similar trumped-up charges in September, only the week before his court hearing. The judge did not overturn this subsequent suspension.

In a letter to Wiliamson on Wednesday, the party's legal unit said he was "ineligible to represent the Labour Party and stand as a candidate" due to the suspension.

In a letter to Labour's general secretary Jennie Formby on Wednesday, Williamson responded by quitting the party, saying he believed that party officials had enabled the witch hunt, and that the legal and governance unit should be dismantled.

Williamson was first suspended in February, days after booking a room in Parliament to screen the documentary, WitchHunt.

Endorsed by acclaimed British filmmakers including Mike Leigh, Peter Kosminsky and Ken Loach, the film tells a persuasive story about Israel's alliance with the global far right, and the media war against Labour leader Jeremy Corbyn.

You can still view it for free online.

The parliamentary constituency of Derby North is a marginal seat, with only about 2,000 votes separating Williamson and the Conservative candidate in 2017's general election.

Campaigning for a non-Labour candidate is against Labour Party rules, so Williamson's supporters face potential disciplinary action.

"Chris has got lots of supporters who are willing to be expelled, or who are not in the Labour Party anyway," said a source close to Williamson.

Although a surge of optimism when Jeremy Corbyn was first elected leader in 2015 led to a massive increase in party membership, suspensions and expulsions as part of the witch hunt have put a damper on enthusiasm.

In July, membership dipped below half a million, down from a peak of 564,000 at the end of 2017.
Update, 12 November
Williamson has now officially registered his independent campaign for Parliament. In the Morning Star this past weekend, he wrote explaining his decision to run. "Contrary to Jeremy's wishes, if Labour wins this election, it would aim to be socialist in words and deeds at home but imperialist in words and deeds abroad,"he wrote.

Meanwhile, Williamson's replacement as the official Labour candidate for Derby North has been endorsed by the hard-right Labour First faction.
Tags