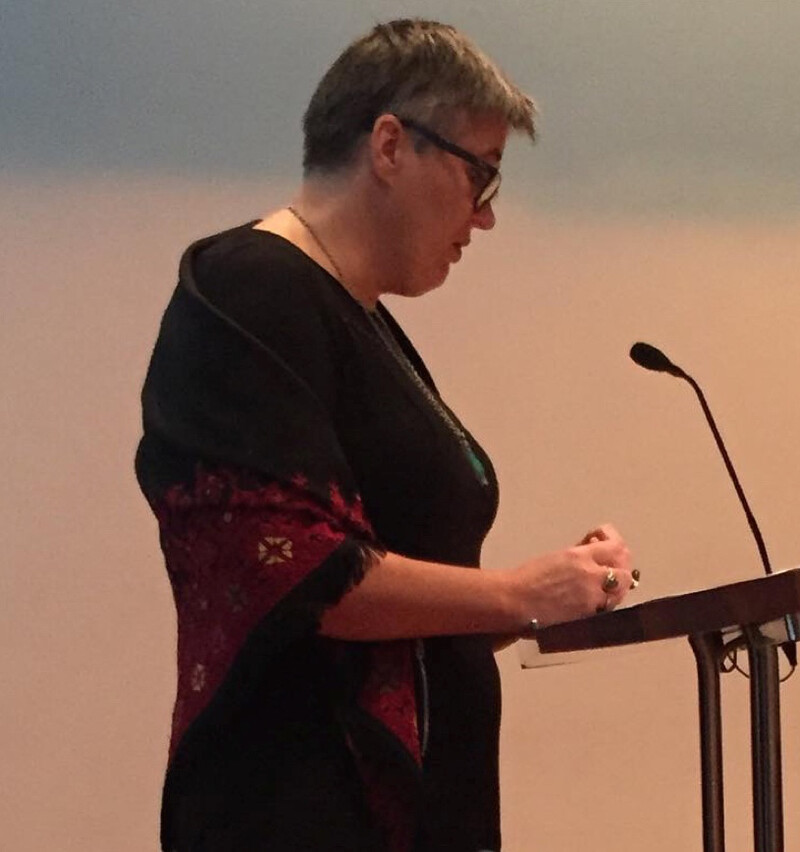 Councillors in Iceland's capital were not ready for the "brutal backlash" from Israel and its US lobby groups, Björk Vilhelmsdóttir has told The Electronic Intifada.
She was the Reykjavík city council member who proposed the shortlived boycott of Israeli goods that passed on 15 September by a 9-5 majority.
It was Vilhelmsdóttir's last legislative act before she left the council. She is currently in the occupied West Bank, volunteering with the solidarity organization International Women's Peace Service.
The purpose of the boycott, she explained, had been to give "a clear message to Israel that we know how they treat Palestinian people and that we know they do not comply with international human rights conventions and laws."
"We wanted to respond in a peaceful, but effective way," Vilhelmsdóttir added.
"Brutal backlash"
On 22 September, the city council rescinded the measure after a storm of pressure and threats, including specific economic threats, from Israel, its supporters and its lobby groups.
"That makes me very sad, but I forgive my colleagues," Vilhelmsdóttir said. "They had no other option because they were not prepared for this brutal backlash from Israel, the United States and the Zionist lobby."
Even Vilhelmsdóttir said she was surprised by the fierce reaction.
"I didn't imagine that the Israelis and the Zionists in the US would accuse us in the city council of anti-Semitism and hate," she said. "I have never felt that hate – only a desire for peace and love."
Silver lining
But the former councillor is clear where the responsibility lies: "I blame Israel's government. My opinion is that they are the worst enemy to the Jewish people, because many people do not understand the difference between Judaism and Zionism. But there is a big difference between them. One, Judaism, is a faith, and the other, Zionism, is a political ideology which produced Israeli apartheid policy."
Still, Vilhelmsdóttir sees a silver lining to the controversy.
"The message is coming through," she said. "The discussions which dominated Iceland's political life in the last 10 days have raised the profile of the boycott, divestment and sanctions [BDS] movement, and I think people are now very much aware of the Zionist apartheid system in Israel against the Palestinian people."
The result, she thinks, is that now more people than ever will boycott Israeli goods.
Tags