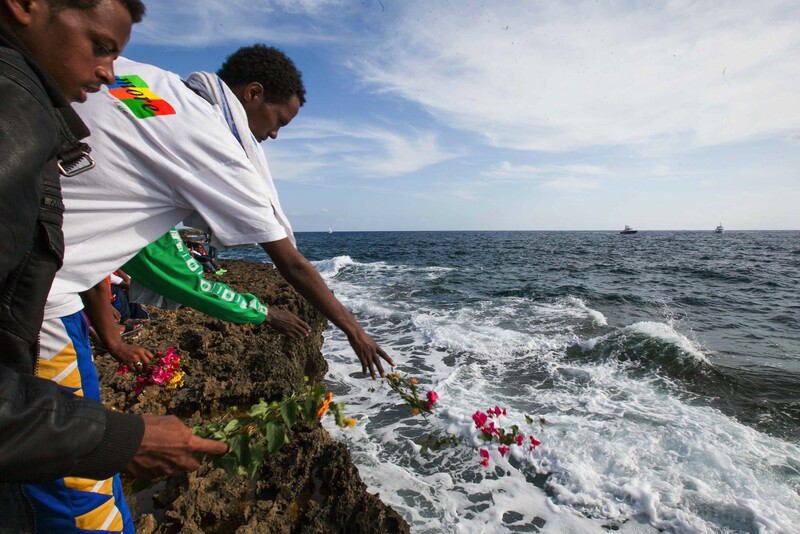 Palestinian and Syrian refugees have been buried by Italian authorities in nameless graves because their families cannot collect their bodies.
A total of 206 Syrians and Palestinians were rescued and dozens of bodies were recovered from a ship that sank near Sicily on 11 October en route to Europe from Libya.
The 11 October disaster is the second major shipwreck to take the lives of refugees recently.
On 2 October, 360 persons, mostly Eritreans and Somalis, died when their boat sank off the Italian island of Lampedusa.
Three dozen Palestinians were also among the dead in this earlier disaster, according to the group Euro-Mid Observer for Human Rights.
Dozens more bodies remain in the wreckage of the ship that sank on 11 October, according to a Euro-Mid press release which strongly condemns Italy's handling of the tragedy.
Earlier, the UN High Commissioner for Refugees expressed concern that the boat had been fired upon when it set out from Libya.
Families do not know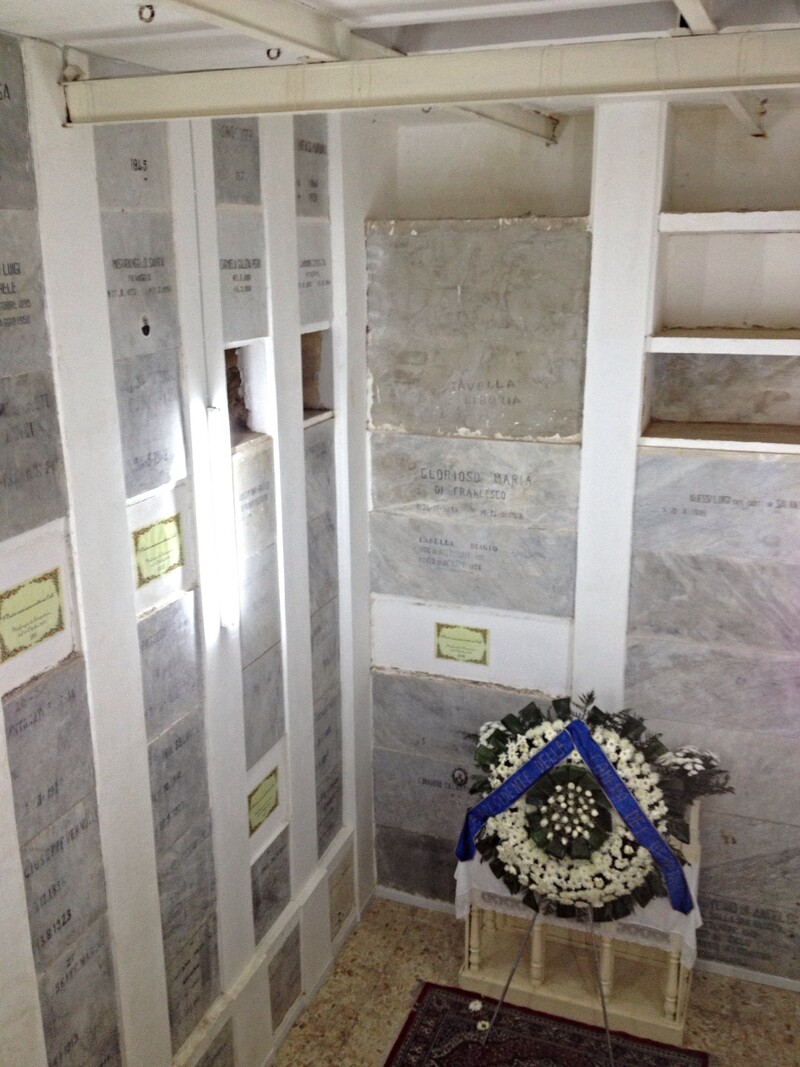 Some details about the ongoing tragedy were revealed by Hanine Hassan, a Euro-Mid researcher who has been monitoring recovery operations in Sicily.
Hassan wrote in a post on Euro-Mid's Facebook page on Tuesday about the harrowing situation in Sicily, where she had seen 21 of the bodies:
I can't describe what I saw yesterday. Most of the 21 bodies of the Syrian and Palestinian refugees were unrecognizable. We were able to recognize 5 bodies (2 Syrian women, 1 Syrian woman married to a Palestinian and their 2 children are still missing, 1 Palestinian woman and 1 one-year old Palestinian child). We called their families, some in Malta, others in Syria and informed them the bad news. The Italian government can only give the bodies and their belongings to the families if they are present here to receive them, which is not the case, so most of the bodies will be buried in nameless graves.
The families of many of the dead, who remain in Syria, will have no idea of the fate of their loves ones.
Millions of Syrians and more than 200,000 Palestinian refugees living in Syria have been displaced by that country's ongoing civil war.
Euro-Mid's documentation may help at a later stage to provide the families with information about what happened to their relatives.
"I kept seeing their faces in front of me all night. Their pictures before the shipwreck, happy, alive and their faces after they drowned," Hassan wrote. "I could never express in words the pain of what I have been witnessing for the past six days."
"Abject failure"
Euro-Mid accused Italian authorities of "abject failure" in dealing with the shipwreck and acting in a manner "completely inconsistent with international standards and human rights principles."
The group said authorities in Rome had refused to provide sufficient information about the incident and had refused to take DNA samples from the unidentified victims' bodies before burying them.
"Italian authorities did not allow the surviving refugees of the sunken ship to participate in the burial of the victims in Malta or the Italian island of Lampedusa," according to the statement.
Rather, "authorities buried the victims, whose bodies had been recovered by divers at the beginning of the incident, in cemeteries around Sicily, failing to perform funerals and without affording the victims and their families their established right to perform a burial and observe religious rites."
As many as 200 missing
The full scale of the 11 October disaster may not yet be clear. According to Euro-Mid:
testimonies collected by the Euro-Mid Observer indicate that more than 450 people were onboard the ship that set out from Libya. Taking into consideration the number of bodies that have been retrieved so far, the number of missing victims amounts to over 200, consistent with the estimates made by the Maltese authorities.
Tragedies at sea
Last month, 28 people died when a boat carrying asylum-seekers Dozens more were unaccounted for.
The Australian government denied that it had failed to heed distress calls and send help in time.
Most of the passengers came from from the northern Lebanese region of Akkar according to the Sydney Morning Herald.
Others were from Eritrea (of whom five died), six from Iraq (one died) and one Iranian family from which only one child survived. There were only 22 survivors.
Last year, more than two dozen Palestinians, forced out of Iraq, died at sea as they tried to reach Australia in a rickety boat from Indonesia.
EU governments failing refugees
The criticisms of Italy's handling of the catastrophe have been echoed by other human rights organizations.
Today, Human Rights Watch called on EU governments to "urgently adopt measures to improve sea rescues of migrants and asylum seekers trying to reach Europe. The summit should also pledge more measures to facilitate access for refugees from Syria and protect their rights as they increasingly turn to dangerous boat migration."
"The EU has pledged a lot of money to support Syria's neighbors who are hosting refugees from the conflict, but member states have been less generous when it comes to providing refuge here in Europe," said Judith Sunderland, acting deputy Western Europe director at Human Rights Watch.
"New proposals for increased monitoring of the Mediterranean need to focus on saving lives, not barring entry to the EU," Sunderland added.
A memorial service was held on Monday near the port of San Leone, Sicily to commemorate the victims who drowned from both the 3 and 11 October shipwrecks.
Tags