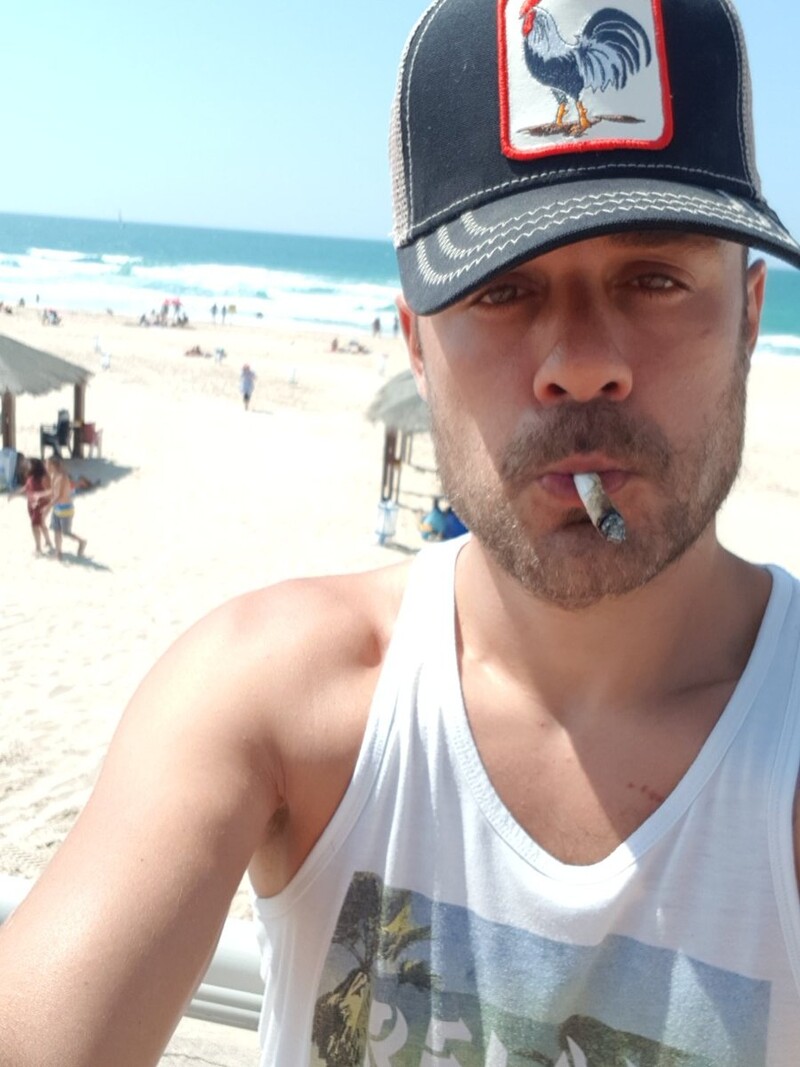 Zionist hacker Ulcan is to stand trial in France in connection with a 2014 hoax prosecutors say precipitated the death of Thierry Le Corre, the father of journalist Benoit Le Corre.
Earlier this month a magistrate in Paris agreed to a request from prosecutors that Ulcan, whose real name is Grégory Chelli, be put on trial.
The trial order came after Chelli failed to respond to any summons from French police or courts.
But according to French channel BFMTV, the defendant's box may well remain empty as Chelli is unlikely to be extradited from Israel where he remains a fugitive from justice.
French law permits accused persons to be tried in absentia.
Chelli is a French citizen who obtained citizenship in Israel, where he has lived at least since 2013, according to BFMTV – though some reports say he has been there longer.
He was a member of the French branch of the Jewish Defense League, a violent extremist anti-Palestinian group whose US branch was founded by the racist rabbi Meir Kahane.
He is the subject of an extradition request and an arrest warrant issued by a French judge in 2015.
Accused of deadly call
As French media reported on the trial order, Chelli posted a tweet apparently mocking the legal procedure and his alleged victim. He posted a promo for an old TV episode of The Avengers titled "Dial a Deadly Number" – or as it is called in French, "Murder by Telephone."

"Good series, but a little far-fetched," Chelli commented.

Chelli has been accused of a series of hoax calls that have resulted in police violently raiding innocent people's homes.

In the most notorious such incident, Chelli targeted the family of journalist Benoit Le Corre, possibly precipitating the death of his father.

In July 2014, Chelli, impersonating police, allegedly called Le Corre's elderly parents to tell them their son had been killed in a car accident.

Two days later, Chelli called police impersonating Benoit Le Corre's father and claimed to have killed his wife and son. Armed police raided the home in the middle of the night. Five days later, the elder Le Corre suffered a stroke that put him in a coma and took his life a few months later.

Following his death, Paris prosecutors opened an investigation for willful violence resulting in death.

The charge carries a sentence of up to 15 years in prison.

A medical examiner's report, published in part by the website Rue 89, established that the elder Le Corre's fatal illness had been precipitated by stress, indicating a possible direct link to Chelli's harassment of the family.

Chelli's actions were reportedly reprisals for Le Corre's reporting on Chelli's hacking attacks on pro-Palestinian websites.

In May 2017, the Israeli newspaper Haaretz reported that Chelli, who lives in a high-rise beachfront apartment in Israel, was the subject of a French extradition warrant on some 50 charges.

According to French media, prosecutors also want Chelli tried for some of his other hoax calls targeting a police officer and other journalists.
Haven for fugitives
France and Israel have no extradition treaty, but are both signatories of the European Convention on Mutual Assistance in Criminal Matters.
This makes extradition legally possible but only if both governments agree.
This loophole means that some French Jewish criminal suspects may be using emigration to Israel – as The Times of Israel put it – as a "get-out-of-jail card."
Israel, notoriously, is a safe haven for violent fugitives from justice, including, it has been reported, the suspected Jewish Defense League killers of Alex Odeh, an Arab American leader murdered in a 1985 bombing.
Through his lawyer Gilles-William Goldnadel, Chelli strongly denies any culpability in the death of Thierry Le Corre.
Goldnagel said he would be appealing the order to stand trial.
But Le Corre's family is calling Chelli a coward for refusing to return home to France to answer the charges.
"I think I know this man and dignity is not his forte," the Le Corre family's lawyer Antoine Comte told BFMTV. "I don't see him having the courage to face the judges."
Tags