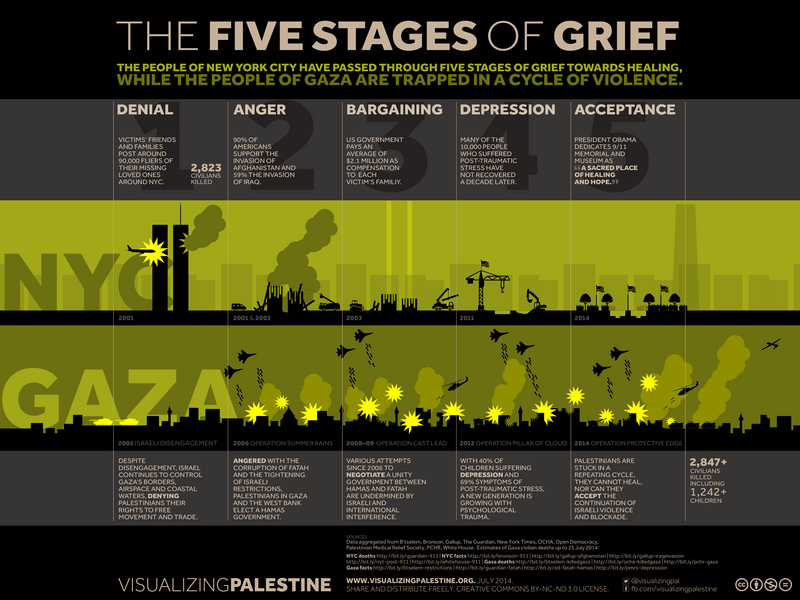 The is the second graphic by Visualizing Palestine on the current situation in Gaza, following its infographic on who violates ceasefires.
As the number of Palestinians killed in Gaza escalated – today reaching 1,088 – the United States was the only country to vote against a UN Human Rights Council resolution calling for an investigation into Israel's invasion.
This graphic, "The Five Stages of Grief," reflects on the shared experiences of grief of Americans and Palestinians in Gaza, while contrasting the stages of healing and recovery.
The people of New York City mourned and memorialized their losses after the 11 September 2001 attacks, but their counterparts in Gaza are not allowed to recover.
They have had no respite either from Israel's repeated military assaults, or from its ongoing siege on the territory.
Palestinians in Gaza are demanding a ceasefire that respects their basic humanitarian rights.
The 1.8 million people who live there, especially the 40 percent who are 14 years of age or younger, need more than just a ceasefire. They need to be allowed to heal.
For more, visit visualizingpalestine.org
Tags