Royal Court Theatre
Raphael Cormack 25 March 2015
Despite being action-packed, it's the words that really count in Dalia Taha's new play. Read more about What games do you play as Israel suffocates your childhood?
Sarah Irving 16 March 2015
Three Palestinian plays to be staged over three nights at New York theater. Read more about Star Palestinian playwrights exercise "Permission to Narrate"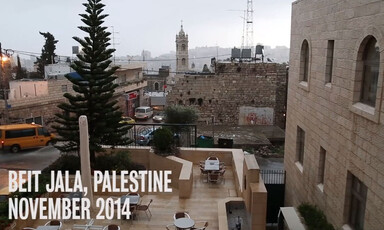 Sarah Irving 15 February 2015
The Royal Court Theatre becomes the first major British venue to stage Palestinian work. Read more about New play by writer Dalia Taha examines children's experiences under occupation