Michael Mann
David Cronin 10 January 2023
European Leadership Network has defended Itamar Ben-Gvir's al-Aqsa invasion. Read more about Why is EU sharing secrets with Israel lobby?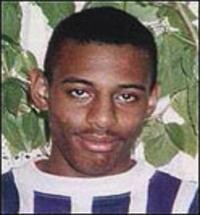 David Cronin 8 October 2014
Jonathan McIvor was the most senior officer on duty the night Black teenager Stephen Lawrence was stabbed to death; McIvor went on to set up the EU's first "security" operation in Palestine. Read more about Did Blair seek Palestine post for cop criticized in racist murder probe?
David Cronin 10 July 2014
Israel's murderous attacks on Gaza constitute "retaliatory fire," according to Brussels spindoctor Michael Mann. Read more about EU regurgitates Israeli propaganda