Hiroshima
Ali Abunimah 19 August 2014
Explosive force Israel has dropped on Gaza comparable to Hiroshima atomic bomb. Read more about How many bombs has Israel dropped on Gaza?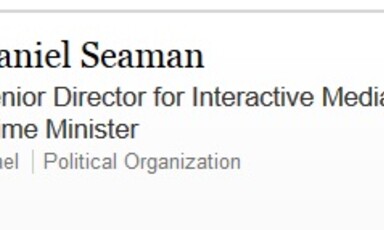 Abraham Greenhouse 20 August 2013
Daniel Seaman's LinkedIn page says he now works in the Prime Minister's Office. Read more about Could Israeli propaganda chief be promoted despite insulting Japan?