The Daily Mirror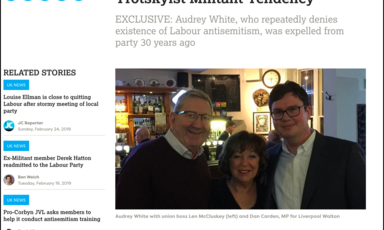 Asa Winstanley 2 December 2019
Regulator slams pro-Israel paper's failure to cooperate as "unacceptable." Read more about Jewish Chronicle lied in reports on "Labour anti-Semitism"
Asa Winstanley 23 October 2019
Colin Monehen had been seeking to be an MP. Read more about Palestine activist removed from Labour shortlist after smear
David Cronin 15 December 2017
Revered military commander Bernard Montgomery was not bothered about attacks on civilians. Read more about When Britain turned Palestine into a "second Ireland"