Clare Daly
Ciaran Tierney 22 January 2021
EU-funded project could enable greater surveillance of Palestinians. Read more about Why are Ireland's police teaming up with Israel's torture ministry?
Ali Abunimah 18 June 2020
European Parliament's nod to Israel aviation deal is "pinnacle of the EU's hypocrisy." Read more about EU ramps up rewards for Israel's crimes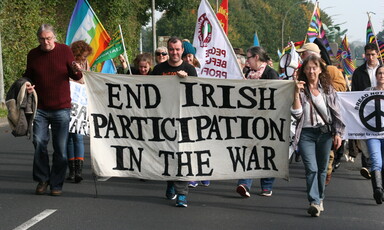 Ciaran Tierney 20 October 2016
US military planes destined for Israel have refueled at Shannon Airport. Read more about Has Ireland enabled Israel's war crimes?