A group of young American Jews staged a "Die In" on Tuesday August 1, 2006 at South Station in downtown Boston to demonstrate their opposition to recent actions by the Israeli government in Lebanon and Gaza.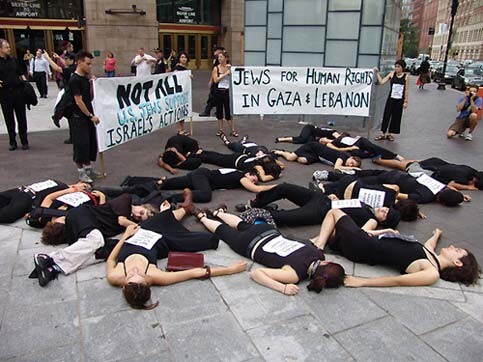 "We want to break the false consensus of unequivocal support for Israel and make it known that many American Jews disagree with our government's support of Israeli aggression. We also want to call attention to the human rights crisis occurring in Gaza and Lebanon," commented group member Matt Soycher of Jamaica Plain. "As young American Jews, we are outraged and frightened. Recent rallies called by Jewish organizations in support of Israel's attacks on Lebanon and Gaza have not spoken for us. Now, we are speaking for ourselves."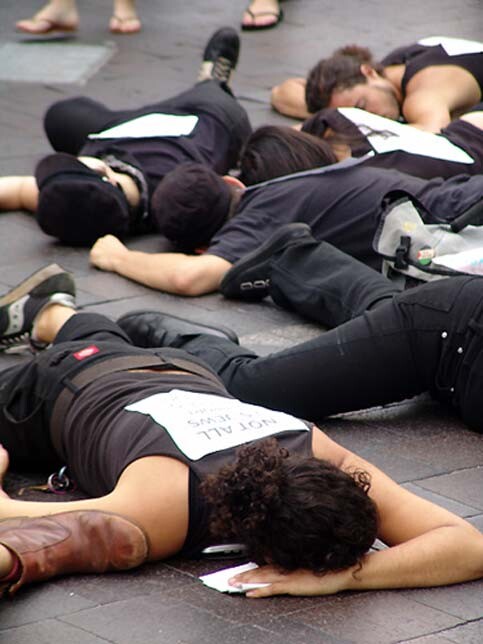 Participants wore black clothing with stickers that read "Not all

U.S.

Jews support Israel's actions!" They fell to the ground in dead-like positions among the morning commuters to re-create the devastating effects of violent attacks on civilian populations.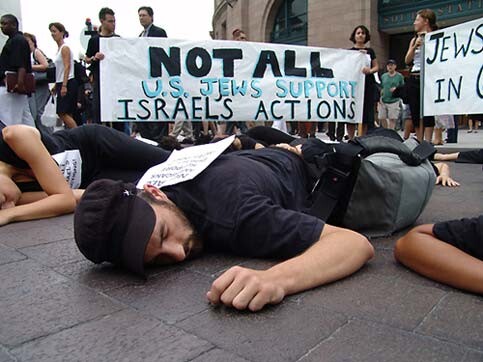 Distinguishing themselves from other recent protests led by Jewish groups in the Greater Boston region, these American Jews take the position that Israel's attacks on civilians,

UN

observers, infrastructure, and refugees is unethical, counterproductive, and contrary to the Jewish tradition of respect for human rights. Since Israeli bombing began on July 12, more than 750 Lebanese and 51 Israelis have died in the violence. Over one third of the Lebanese casualties have been children.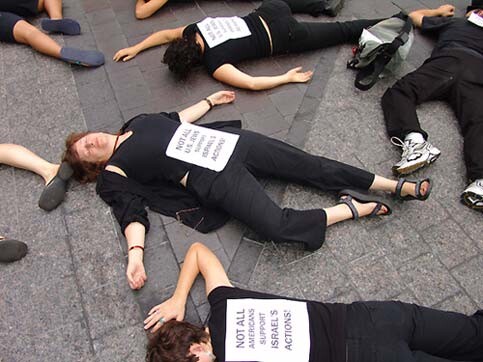 Liz Jackson of Cambridge, explained her motivation to initiate the action, "We mourn the Israeli dead, and our thoughts are with the people of northern Israel, Lebanon, and Gaza alike. Our concern for all people of the region moves us to question the utility of Israel's horrific aggression towards its own neighbors. If Israel is willing to kill

UN

observers, civilians, and especially children, how will the violence end?"

Participants began the action at 8:00 am, on Tuesday August 1st, inside the South Station commuter station, and ended on the corner of Atlantic Avenue and Summer Street.

Related Links