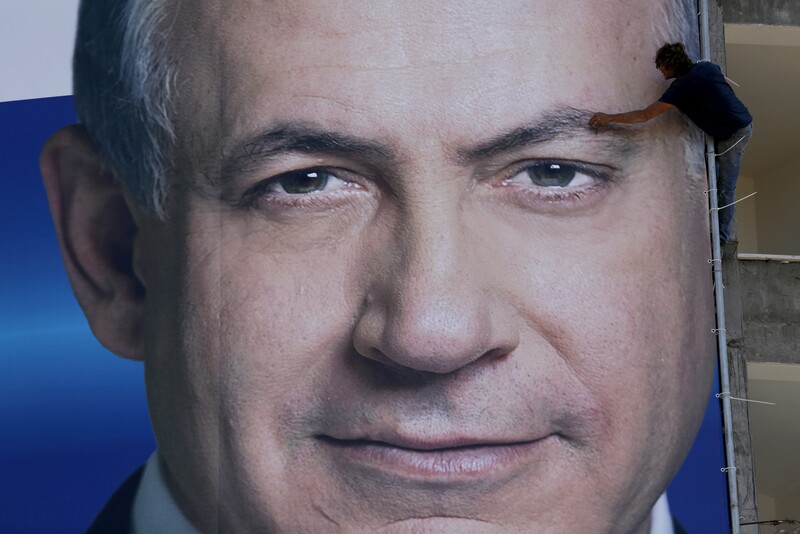 Seven years ago, sitting in the office of a well-respected Israeli human rights group, a friend confided in me that he often wished his organization failed more often. "That way," he argued, "we might be closer to Mao's principle that suffering of the people will hasten the revolution."
I was shocked — two white, Western-educated and privileged men sitting in an office quoting a brutal dictator in the cause of wishing more suffering on the Palestinian people was a deeply uncomfortable position. I'm sure that if you asked any of those suffering they would deem themselves as having endured more than enough injustice to hasten a multiplicity of revolutions. And they are correct.
But there is an essential truth in my friend's reference to Mao: human beings respond only to crisis. Crisis forces us into action.
Anyone who has visited the occupied West Bank or Gaza Strip has seen the daily crisis for Palestinians. But for politicians who shift the status quo only under duress, the alarm bells have to be ringing loudly before they will act.
Waiting for warnings
In a paper on campaign strategy, Chris Rose, formerly a leading activist with Greenpeace, cites a 2000 study by Denis Loreti and Lori Peek in the Journal of Hazardous Materials. Loreti and Peek examine people's response to warnings about nuclear power plants.
Their findings are fascinating. "People simply do not take action in response to warning messages as soon as they hear the first warning," they write. "Instead, people seek more information about the impending hazard and appropriate responses from those they know personally, from the news media and from authorities."
"People call friends, relatives and neighbors to find out what they plan to do, and they also turn on the radio and television to get more information. Unless there is a clear explanation of the need for an immediate response, they might wait for a second, third, or fourth official warning before responding."
We've all been in a hotel or packed restaurant when the fire alarm is activated. Mostly we look at our companions, waiting for further instructions, perhaps complain about the noise or the lost sleep.
Very rarely do we immediately stand up and proceed towards the nearest exit in an orderly fashion. The alarm bell itself is insufficient for us to act upon.
While this provides plenty of food for thought it also offers us a glimmer of hope: we shouldn't consider an (as yet uncertain) victory for Benjamin Netanyahu in Israel's general election just bad news. There may well be a silver lining.
Netanyahu's attempt to shift the focus of Israeli voters from his failed domestic agenda on to the Iranian question has damaged US-Israeli relations seriously. Indeed, the US-Israeli relationship is now at its weakest since Dwight Eisenhower slapped the Israelis (and his British and French allies) on the wrist for their 1956 misadventure in the Suez Canal.
We should not be under the illusion that this damage is irreparable. After all, the US openly resupplied Israel with arms during the 2014 attack on Gaza.
However, Netanyahu's ultra-belligerence leaves even the most pro-Israel of Western politicians with little room for moral equivocation.
Peace process theater
Contrast this with the prospect of victory for Netanyahu's electoral opponent, the Zionist Union bloc. Victory for the Zionist Union will allow it to easily repair the damage to the US-Israeli relationship and present what appears to be an acceptable face of Israeli politics to the European public.
In turn this would allow Isaac Herzog and Tzipi Livni, the Zionist Union's leaders, to resuscitate the endless peace process.
Since the Oslo accords, Israel has engaged in two decades of peace process theater, where Palestinians are offered little but expected to sacrifice everything. This resulted in the expansion of settlements in the West Bank and a tighter noose around Gaza.
Tzipi Livni formerly served as chief Israeli negotiator with the Palestinian Authority and in 2010 Al Jazeera released documents known as The Palestine Papers which included meeting records between Livni and her Palestinian negotiating partners.
These leaked documents exposed Livni's contempt for her opposite number and her determination to expand Israeli control, irrespective of the cost for Palestinians.
If Netanyahu is an ultra-belligerent then Herzog and Livni are "belligerence-lite." Both have supported Israel's human rights violations against the Palestinians, from the apartheid wall in the West Bank to the various attacks against people in Gaza.
The Zionist Union's election platform commits it to a continuation of the existing policies of siege on Gaza and expansion of the settlements across the West Bank. Ironically, given that the Zionist Union is fighting the Israeli election on the issue of a housing crisis inside Israel, no mention is made of repairing the damage done to thousands of homes destroyed in the latest offensive against Gaza.
On the other hand, Benjamin Netanyahu is increasingly the global face of the ugliest side of Israeli politics. Successive attacks against Gaza, saber-rattling about the Iranian "threat" and coalescing with the ultra-right in Israel have all served to turn public — and elite — opinion further from Israel than ever before in both Europe and the US.
When the history books are written, we may find that Benjamin Netanyahu proved to be the loudest alarm bell of them all.
Eóin Murray is an Irish writer and activist based in Edmonton, Alberta. Twitter: @eoinmurray
Tags