WASHINGTON, June 24, 2004 - At the request of the Palestinian Authority (PA), the Government of Israel (GOI) and the international community, the World Bank has released a paper - Disengagement, the Palestinian Economy and the Settlements - which looks at the potential impact of Israel's Disengagement Plan on the Palestinian economy.
Since the beginning of the intifada in September 2000, the West Bank and Gaza has suffered one of the worst recessions in modern history. GDP per capita has declined by almost 40 percent, and nearly half of the Palestinian population is living in poverty. This crisis has resulted from restrictions on the movement of Palestinian people and goods, or 'closures', which the Government of Israel regards as essential to protecting its citizens from attacks by militants. Without major changes in this closure regime, however, the Palestinian economy will not revive, poverty and alienation will deepen.
Of itself, Israel's Disengagement Plan of June 6 will have very little impact on the Palestinian economy, since it proposes only a limited easing of closure.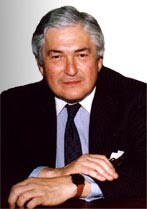 "Disengagement alone," says James D. Wolfensohn, President of the World Bank, "will not alter this dangerous, unsustainable situation. If disengagement is implemented with wisdom and foresight, however, it could make a real difference."
The paper argues that a modernized border cargo regime should be introduced by GOI. Technologies and administrative methods exist that permit the orderly flow of cargo and the maintenance of security. Introducing such a regime would make a major difference to Palestinian welfare and commercial prospects. On its part, the PA needs to make credible security efforts and to commit itself to a reinvigorated program of reforms designed to create an investor-friendly business environment.
"If the PA shows firm commitment to security and economic reform," adds Mr. Wolfensohn, "and if Israel seriously addresses closure, another major donor effort definitely would be justified. Under these circumstances an additional US$500 million each year could help the Palestinian economy turn the corner."
With donor disbursements to the Palestinians currently amounting to approximately US$1 billion per year or US$310 per person-one of the highest per capita rates in the history of foreign assistance-donors will need to perceive a fundamental change in Palestinian economic prospects if they are to make such additional efforts.
The paper also discusses how the settlement assets that Israel will leave behind in Gaza and the West Bank might best be transferred to the Palestinians. The PA is advised to take the opportunity provided by Disengagement to demonstrate that it can receive and dispose of the settlement assets in a fair and transparent manner. It is suggested that the PA create a special agency for this purpose. The international community, acting through the Ad Hoc Liaison Committee, can provide the necessary advice and technical assistance to ensure that the asset transfer process goes well, and is acceptable to all parties.
Related Links
World Bank Paper on Disengagement, the Palestinian Economy and the Settlements [

PDF

format,

880KB

]

Media Contact: In Washington: Sereen Juma 1 (202) 473-7199. e-mail: sjuma@worldbank.org. In the West Bank: Elena Peresso +(972) 59-671 559. e-mail: eperesso@worldbank.org