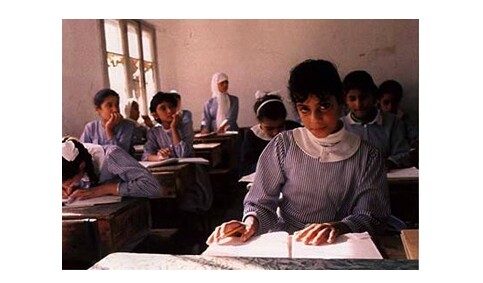 The World Bank's Board of Executive Directors approved this week a
US
$15 million trust fund grant to the West Bank and Gaza which aims to sustain the delivery of education, health and social welfare services under today's emergency conditions.
The Second Emergency Services Support Project (ESSP) is designed to address an ongoing fiscal emergency, and will supplement the Palestinian Authority's (PA) reduced revenues in order to finance non-salary recurrent expenditures in the core social service-delivery ministries of health, education, and social affairs, as well as in other ministries whose running costs cannot otherwise be covered.
This grant is the third in a series of ESSP operations, now totaling US$60 million from the Trust Fund for Gaza and the West Bank. The ESSP operations form a major part of the Bank's response to the economic crisis associated with the Palestinian intifada.
Palestinian economic and social indicators have deteriorated dramatically in the past three years. Donors have responded by doubling annual disbursements and shifting the bulk of their assistance into emergency support. The Bank is helping choreograph this transition and advising the PA and donors to maintain a balance between necessary emergency financing and a continued focus on the medium-term state building agenda—a strategy which the Bank has adopted for the West Bank and Gaza.
"ESSP plays a vital part in sustaining basic services for population hit by a dramatic loss of incomes and economic security over the past three years," says Nigel Roberts, World Bank Country Director for West Bank and Gaza. "By targeting the operating costs of the most important social services, ESSP has helped ensure that the human development gains of the past ten years are not entirely lost."
The ESSP program is financing approximately 90 percent of the non-salary budgets of the ministries of health and education, and smaller but important proportions of the non-salary budgets of other ministries. As a result, a majority of public social service facilities in the West Bank and Gaza will be supported by the project, to the benefit of the great majority of the population. Children suffering from malnutrition, women of child-bearing age and other patients at hospitals and clinics will benefit, as will school pupils, university students, welfare recipients and youth attending training centers.
Media Contacts
In Washington:
Sereen Juma
(202) 473-7199
E-mail: sjuma@worldbank.org