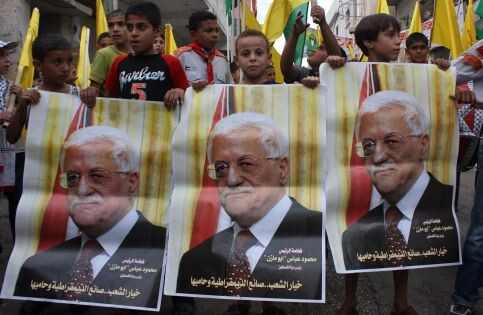 Clashes between the main Palestinian movements Hamas and Fatah date back to the late 1980s when Hamas was officially founded and the early 1990s when Fatah took control of the Palestinian Authority, newly established under the 1993 Oslo accords.

In the wake of the first Palestinian intifada, there were confrontations between Hamas and Fatah supporters over the leadership of the intifada. Fatah refused to admit that a new Islamic movement was rising from within the occupied West Bank and Gaza Strip and taking part in leading the struggle, which Fatah had been leading for decades from neighboring countries. After Fatah was forced to leave Jordan and Lebanon, it recognized that the next stage of the Palestinian struggle would take place inside the occupied West Bank and Gaza Strip and therefore tried to diminish Hamas's influence in the area.

Hamas's attacks against Israeli soldiers escalated in response to the Oslo accords and its terms, which in Hamas's opinion was biased in Israel's favor and abandoned basic Palestinian rights. It is worth noting that Hamas initiated its first suicide bomb attack against Israeli civilians just weeks after Israeli settler Baruch Goldstein massacred dozens of Palestinians praying in Hebron's Ibrahimi Mosque on 25 February 1994. Since then, Hamas has continuously offered Israel to come to an agreement to avoid civilian deaths on both sides, but Israel has always refused.

The main dispute between Hamas and Fatah is the result of what is known in the Oslo accords as "security coordination" between the Palestinian Authority and Israel. Article XV of the 1995 Israeli-Palestinian Interim Agreement states: "Both sides shall take all measures necessary in order to prevent acts of terrorism, crime and hostilities directed against each other, against individuals falling under the other's authority and against their property and shall take legal measures against offenders."

Moreover, Article XVI states: "Palestinians who have maintained contact with the Israeli authorities will not be subjected to acts of harassment, violence, retribution or prosecution. Appropriate ongoing measures will be taken, in coordination with Israel, in order to ensure their protection." This article can be interpreted as offering a guarantee of protection to those Palestinians who work with the Israeli occupation forces.

The "Roadmap" plan promoted by US President George W. Bush in 2002 also stressed the importance of ending "Palestinian violence." This ideology of persecuting those who resist Israel and protecting those who spy for Israel created friction within Palestinian society.

While some people strive to use all necessary means to resist the occupation, a right recognized for all occupied peoples under international law, others make every effort to sabotage them and treat them as criminals, in an attempt to follow the terms of the "peace process." The Palestinian Authority's actions, it must be stressed, do not target only those who have engaged in attacks on Israeli civilians, but any and all resistance against the occupation, even the Israeli army.

Furthermore, the Palestinian Authority has sentenced, tortured and even killed some members of Hamas, Islamic Jihad, and even Fatah back in the 1990s. And immediately after Hamas took full control of Gaza in 2007, Fatah began persecuting Hamas activists in the West Bank at the behest of the United States and Israel as a required step to "advance the peace process."

The heads of the Palestinian security forces, in private meetings, clarified to the Israeli army that there is no rivalry between them. Instead, they both agreed that they are at war against Hamas, the leader of the Palestinian resistance movement. Recently, they made clear their close ties when PA security officials received the chief of staff of the Israeli army, General Gabi Ashkenazi, as their guest in Bethlehem and gave him a guided tour of the city ("Israeli army chief visits Bethlehem," Ma'an News Agency, 3 October 2010).

Such statements and actions — which have become all too common — clearly portrays that the Palestinian security forces have become a replica of the South Lebanon Army (SLA). Israel's collaborator militia during its two-decade-long occupation of Lebanon, the SLA was paid to fight against Lebanese and Palestinian resistance in that country.

The PA is very keen to fulfill its security commitments to the Israeli occupation because that is the basis of its relationship with Israel. Therefore, the PA is compelled to continuously hunt down and jail any resistors to the occupation, and to provide Israel with security information. Keeping Hamas members in jails, restricting their movement in the West Bank, or shutting down their grassroots movement makes it all but impossible for Hamas to proceed with a national reconciliation, which it has long sought and which the Palestinian public overwhelmingly wants.

In addition, the US, along with Israel, will not give Fatah — which is dependent on them for political and other kinds of support — the green light to have a unity agreement with Hamas. The US has spent millions of dollars to build a strong Palestinian security force in the West Bank that has worked to bring security for Israel since 2007.

It is very clear that if Fatah decides to halt its work with the Israeli army, the US and other donors will cut off financial aid to the PA. This leaves Fatah leaders in a critical position where they must choose between returning to the national Palestinian camp, or remaining on good terms with Israel and its occupation army.

Raja Abdulhaq is a Palestinian activist who has worked with Al-Awda New York: The Right to Return Coalition, founder of GUPS (General Union of Palestine Students) in New York, and currently volunteers with American Muslims for Palestine.