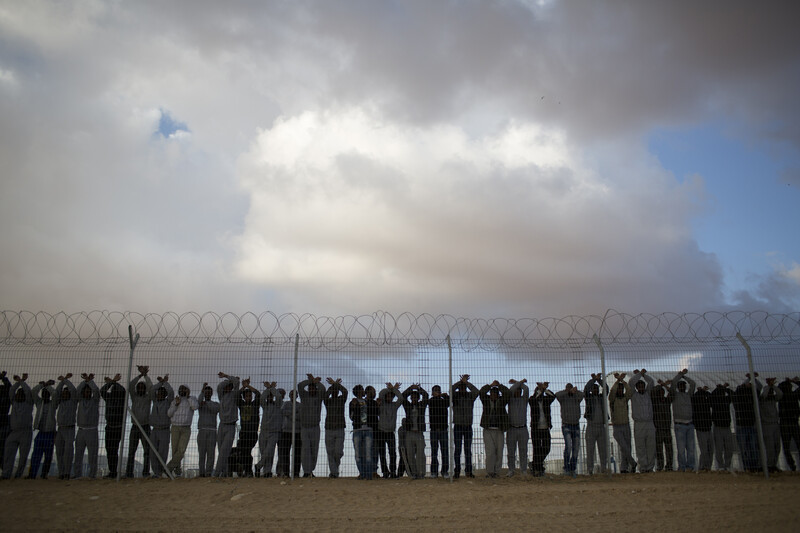 Students at DePaul University in Chicago launched a campaign last month to divest from Israeli human rights violations. This will be among the first divestment campaigns in the United States to use the referendum strategy. The University of South Florida attempted divestment via referendum in 2013, but the administration refused to certify the results.
Building off the momentum from similar and recent campaigns at the University of Michigan, Loyola University Chicago and across the University of California system, DePaul Divest is spearheaded by DePaul's chapter of Students for Justice in Palestine (SJP).
Our campaign is backed by more than 14 student organizations such as DePaul chapters of Amnesty International, Movimiento Estudiantil Chican@ de Aztlán (MEChA) and the National Lawyers Guild.
While DePaul Divest organizers are inspired by the grassroots divestment efforts at universities across the country, we are also troubled by the widespread hesitancy of many student senators to vote their conscience on the issue.
We were particularly disturbed by the events at Loyola University Chicago, where intimidation by the university administration and interference by outside Zionist lobbyists like the Jewish United Fund (JUF) led to a presidential veto.
Following the initial landslide 26-0-2 vote in favor of divestment from Israel's human rights abuses, the university's United Student Government Association (USGA) was bombarded with emails from Zionist lobby groups condemning their decision.
A member of the pro-Israel group Hillel boasted that her organization worked closely with JUF to fight the divestment vote. "Because of our strong relationship with the university administration, we were able to gain instant access and express our concerns," she wrote ("Still time to repeal divestment measure, restore justice," Talia Sobol, Loyola Phoenix, 21 March 2014).
Moreover, she revealed that the USGA president Pedro Guerrero and a member of the administration attended a closed-door meeting "with representatives of the pro-Israel community" and the director of JUF's Israel Education Center. The USGA president has yet to disclose what was discussed at the meeting.
Microcosm
Despite the interference from the Jewish United Fund and national anti-Palestinian group StandWithUs, Loyola USGA representatives voted in favor of divestment a second time, this time 12-10-9.
Ignoring the widespread support from the student body and student senators for the measure — including a petition that gathered almost 1,000 student signatures in favor of divestment — USGA president Guerrero vetoed the resolution.
Loyola University president Michael Garanzini declared that the university would in any case have "completely ignored" the resolution had it passed and claimed that it was "one-sided" and "felt as extremely unfair by our Jewish faculty, staff and students" ("Loyola University Chicago student president vetoes measure encouraging divestment from Israel," National Catholic Reporter, 9 April 2014).
"The events at Loyola are essentially a microcosm of what happens on an international scale," said DePaul student organizer Leila Abdul Razzaq. Similar to the silencing of Loyola students and senators seeking to hold the university accountable for investing in the occupation, "Whenever the international community seeks to hold Israel accountable for its war crimes and human rights violations, the United States wields its veto power to shield Israel from scrutiny," she added.
Different approach
Driven by the belief that these grassroots student movements should not be stifled by pressure from university administrations and outside political groups, DePaul Divest is taking a different approach.
While most schools have used student government resolutions as their primary political tool, we at DePaul have chosen instead to put the issue up to a student vote, using a referendum to mobilize the student body around the issue.
In this way, DePaul's campaign seeks to create a space for critical conversation on campus. "We believe that this approach will allow people to voice their opinions on the issue more honestly," explained student organizer Areej Hamdan.
A referendum, which offers every student a secret vote, will be much less susceptible to influence by lobby groups.
The initiative also aims to challenge Israel's policies of institutionalized racism on a broader scale, specifically its inhumane treatment of the African migrant and refugee population.
Both of these populations are affected by corporations — like Hewlett-Packard — which sell their technologies to the Israel Prison Service (IPS). The IPS does not just incarcerate Palestinians; it also runs internment camps which imprison thousands of African migrants.
Legacy
DePaul's campaign is not entirely divorced from tradition; in fact, it draws upon SJP DePaul's legacy. The Sabra Hummus boycott of 2010, which made national headlines in The New York Times, was approved by the student body in a referendum.
Eighty percent of voters favored the removal of Sabra from DePaul's dining services. This Sabra boycott campaign ignited an unprecedented discussion of Israeli human rights violations, leading to the highest voter turnout in the history of student government elections at DePaul.
DePaul students will have the opportunity to vote on the issue of divestment during the elections scheduled for 19-23 May.
If passed, a referendum is not binding on the university administration, but it must be upheld by the student government in the following year, and could be used to put pressure on the administration to uphold its stated commitment to social justice.
Leading up to elections, SJP DePaul will host events to foster widespread political education and engagement. "This is our opportunity to generate honest discussion about how we are complicit in Israel's human rights violations," said the student organizer Areej Hamdan.
Just recently, students at Carleton University and the University of Windsor, both in Canada, voted in referendums by significant majorities to divest from corporations that profit from Israeli occupation and abuses.
DePaul Divest hopes to carry this success over to universities in the United States.
Editors' note: A previous version of this article stated that DePaul's referendum would be the first of its kind in the US. It has been corrected to reflect that a previous referendum was held at the University of South Florida.
Hanna Alshaikh is an undergraduate student at DePaul University and a member of Students for Justice in Palestine. For more information, visit www.dpudivests.org or email sjpdepaul AT gmail DOT com.
Tags