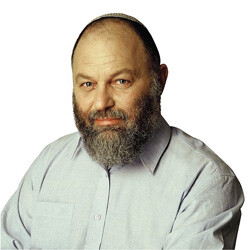 Colonel Efraim (Fein) Eitam was only following orders when he told his troops to beat Ayyad Aqel in 1988. They beat him to death.

Eitam, who since then has held several senior posts in the Israeli government, has recently toured the US as Israeli Prime Minister Benjamin Netanyahu's "Special Emissary" to the "Caravan for Democracy" program of the Jewish National Fund (JNF). This is a marriage made in heaven. Since Israel was founded, the JNF has organized the ethnic cleansing of Palestinians and the settlement of Jews on their expropriated land; Eitam sees himself as the messianic soldier-prophet directing future expulsions of Palestinians from Israel and the Occupied Palestinian Territories. Hillel of Buffalo, New York, invited Eitam to speak at our campus, the University at Buffalo (UB), on the recommendation of UB Professor Ernest Sternberg, a board member of Scholars for Peace in the Middle East and a founder of its local campus chapter.

In February 1988, Defense Minister Yitzhak Rabin discreetly told the Israeli army to break the bones of Palestinians rising up during the first Palestinian intifada. According to the testimony of Israeli soldiers, Colonel Eitam relayed the message to his Givati Brigade, then occupying Gaza. On 7 February, he ordered four of them to break the bones of two brothers from al-Bureij refugee camp. They cuffed and blindfolded them, beat them for a while in their own home, then took them to a secluded olive grove, where they kicked and beat them for 20 minutes. Khalid Aqel survived; his 21-year-old brother Ayyad died. In 1990, an Israeli court martial convicted these soldiers of assault, reduced their ranks, gave suspended sentences to three, and sentenced the fourth to two months ("Soldier jailed for intifada killing will sue Rabin," Guardian, 2 November 1990).

Eitam's soldiers testified he had ordered and participated in the Givati beatings. He admitted driving around Gaza with four batons in his jeep, including a shatter-proof, non-regulation knout made of thick rope. The army judges found that Eitam's "violent behavior became the norm, and was taken as an example by those under his command" ("Soldier Sentenced for Palestinian Beatings," Associated Press, 31 October 1990; "Givati Commander Denies Telling Men to 'Break Bones' ", The Jerusalem Post, 23 February 1990; "Givati 4 Are Convicted", The Jerusalem Post, 2 October 1990). Still, he received no judgment for almost two years. Then, on 13 July 1992, Rabin became prime minister, and three days later, Eitam got off with a reprimand and a recommendation against promotion. The Jerusalem Post quotes sources suggesting that his likely appeal to Israel's high court of any conviction might have implicated his higher-ups, including Rabin, in the beatings and murders ("Effi Fein Reprimanded to Prevent Him Appealing to Supreme Court", 19 July 1992).

Nevertheless, when Ehud Barak became Rabin's general staff chief, he promoted Eitam to brigadier general. In December 2000, after Rabin's death, Barak's successor Shaul Mofaz refused to promote Eitam to the general staff. Chafing at the slight, Eitam gave an incendiary anti-Oslo lecture at Bar-Ilan University. He called Palestinian Authority Chairman Yasser Arafat "a miserable murderer," attacked the government for sharing control of Jerusalem, and proposed a new Nakba, or dispossession: the Israeli army "can tomorrow … conquer Judea, Samaria [the West Bank], and the Gaza Strip and expel the population there overnight. It's not a problem to do this. We have a problem of having the will to do this. As a nation we are inhibited" ("Eitam quits IDF", The Jerusalem Post, 27 December 2000).

Shortly thereafter, Eitam resigned from the army, but his career flourished. Elected to the Knesset in February 2003, he helped form the National Religious Party and the Renewed Religious National Zionist Party. In 2002-04 he held several cabinet-level portfolios in the government of Prime Minister Ariel Sharon, including minister of housing and construction, a post he used to accelerate settlement in the Golan Heights, the West Bank and the Gaza Strip.

In a long interview with the Israeli daily Haaretz, Eitam called Palestinian citizens of Israel a "ticking bomb" and a "cancer" ("Dear God, this is Effi", 20 March 2002). Nations other than Israel are a "world of robots without souls." In classic fascist fashion, he stated that in war the most "sublime things in man appear." He seems to believe that he is the Messiah, saying his mission is "to save the people of Israel and the State of Israel." Such a leader, Eitam said, "also leads the Jewish people. He stands in the place where not only Ben-Gurion stood, but where Moses, too, stood. Where King David stood. So how does one do that, yet remain modest? How does one not get lost between coalition agreements and political intrigues, and a process that involves the very order of nature and the order of the heavens and the earth?" ("Continuation of Dear God, this is Effi", Haaretz, 20 March 2002).

But this modest Messiah isn't afraid to get his hands dirty. Unchastened by the killing of Aqel, Eitam has continued his racist and violent incitement. At a 2002 address in a Tel Aviv synagogue, Eitam called for the murder of then Palestinian Authority leader Yasser Arafat, along with the rest of his colleagues: "If I [could] give the order now, he would be dead in 15 minutes, together with his whole gang." Of former Al-Aqsa Martyrs Brigade leader Marwan Barghouti, then being investigated by Israel in preparation for trial, Eitam suggested Israel should just "Take him out to an orchard and shoot him in the head" ("NRP leader Eitam: Arafat, Barghouti should be killed", The Jerusalem Post, 5 July 2002).

In typical colonial fashion he has called Palestinians "creatures who came out of the depths of darkness" who were "collectively guilty" and who could be indiscriminately killed not only if they had "blood on their hands" but because of "the evil in their heads." "We will have to kill them all," he said ("A Reporter at Large: Among the Settlers", The New Yorker, 31 May 2004).

Eitam has repeatedly called for the wholesale expulsion of Palestinians, seeing a 2002 Israeli assault on the West Bank as an opportunity to force them into Jordan, leaving "our Jewish conscience … clean" ("Israeli nationalist hopes to persuade the country to expel Palestinians, Associated Press, 7 April 2002). In 2006, he stated: "We will have to expel the great majority of the Arabs of Judea and Samaria [the West Bank]" ("Leftist MKs blast Eitam's statements on Arabs", Haaretz, 11 September 2006).

Addressing Arab Knesset members in 2008, he said, "the day will come when we will banish you from this house … and from the national home. … You … should be expelled to Gaza, where your people, who are fighting us, dwell; that is where you belong" ("Security around MK Eitam boosted after anti-Arab speech", Ynet, 15 April 2008). During Israel's attacks on Gaza last winter, Eitam advocated mass transfer of Gaza civilians and turning the Strip into a "free hunting zone" ("Audio Exclusive: One Jerusalem Interview with Israeli General Effie Eitam (Res)", One Jerusalem, 7 January 2009).

The Israeli press has documented other staggering statements by Eitam: on the Israeli army's "very moral" but also fatal use of Jenin teenager Nidal Abu Muhsein as a human shield; his demand that Israel "declare war" on Palestinian citizens of Israel living in the Negev; and his calls for outlawing commemoration of the Nakba; executing Israeli politicians who favor returning occupied territories to Palestinians; and "decapitating" Hamas leaders.

Eitam's visit protested

When University at Buffalo community members asked Hillel to cancel Eitam's meeting because of his previous violence and hate speech and the damage his visit would do to local interfaith efforts, it refused. Hillel and other Eitam supporters responded that the scrupulously-documented charges made against him were a "medieval blood libel"; that Eitam never said or did these things; that he was misquoted (he seems to be misquoted a lot) or quoted out of context; that the leading Israeli newspapers reporting his words and deeds were part of a vast left-wing conspiracy; and that even if Eitam did say and do these things, he represents an important sector of Israeli opinion that should be heard.

On 2 November, Hillel held a noon meeting with Eitam for University at Buffalo students. Before the talk, one Eitam supporter talked with another about killing a protestor, while third called out to a student wearing a headscarf, "Why don't you go blow yourself up?" Eitam's speech consisted of a tirade about Iran, Hamas and Hizballah, and how efforts to make peace with them all failed, and "withdrawal" from Gaza was also a failure. Eitam compared Israel's actions to the atomic bombing of Hiroshima and Nagasaki, explaining that [US President] Truman had to "incinerate 200,000 people in a second" to protect American troops. When challenged repeatedly by one of us why he has made racist statements such as calling Palestinian citizens of Israel a "cancer," Eitam simply denied ever having said them and insisted his words had been taken "far out of context" ("Hillel Student to Arab Student: "Why don't you go blow yourself up?", The Buffalo Activist, 2 November 2009).

Eitam also spoke at a packed evening lecture. Hillel President Dan Lenard began by denouncing the "fascists" who had presented critical information about Eitam. Consistent with his earlier performance, Eitam's speech was a mish-mash of Arab-hating, Israel-boosting, and bare-faced lies. He insisted that Iran constitutes an unprecedented existential threat, and indeed, he has been calling for an attack on Iran since at least 2006 ("MK Eitam: Strike Iran now", Ynet, 18 May 2006). Astonishingly, he said Iran sponsored al-Qaeda's attacks. And again he compared the course taken by the US with Hiroshima and Nagasaki to the course the US and Israel should take with Iran.

But Eitam couldn't completely forget his favorite enemies. He claimed that Palestinians fled Palestine in 1947-48 on the broadcast orders of Arab leaders — a claim long discredited. He said that a steady barrage of Hamas-fired Qassam rockets prompted the Gaza massacre, though Israeli sources, including Ehud Olmert's press spokesman, demonstrate that Hamas ceased all rocket fire between 19 June and 4 November 2008, when Israelis infiltrated Gaza and killed six Hamas activists. Palestinians on the West Bank, he says, are desperate for Israel to maintain the occupation and protect them from Hamas.

It was not a memorable performance. Eitam left the hall with a posse of three armed guards (or so a supporter reports) and a few diehard supporters. Outside the event, 40 students and community members protested Eitam's presence on campus; they had been alerted by UB Students for Justice in Palestine and the Palestine-Israel Committee of the Western New York Peace Center. A few Eitam supporters spat at protesters or yelled "terrorists!" but more passers-by joined in with the protest.

Eitam's policies may not ultimately be much different from those of, say, former Israeli Foreign Minister Tzipi Livni. But there is an air of desperation in organizing a US tour by such an unmanicured monster. On the other hand, the quickly-organized protest was one of the most spirited in recent UB memory. As the recent actions against former Israeli Prime Minister Ehud Olmert in New Orleans, the University of Kentucky, the University of Arkansas, the University of Chicago and in San Francisco suggests, Israeli war criminals can no longer count on respectful US campus forums for state-funded propaganda tours. There's something in the air.

Jim Holstun teaches world literature at SUNY Buffalo and has published several articles for The Electronic Intifada. He can be reached at jamesholstun A T hotmail D O T com. Irene Morrison is Assistant to the Director of the Western New York Peace Center. She can be reached at Irene A T wnypeace D O T org. Both are members of the WNYPC Palestine-Israel Committee.