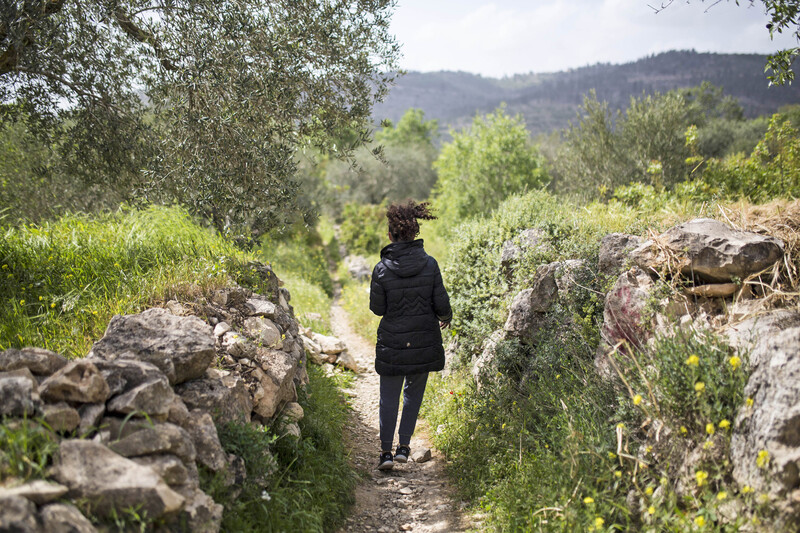 The picturesque Palestinian village of al-Walaja, located between Jerusalem and Bethlehem in the occupied West Bank, is known for its verdant landscape, agricultural terraces and numerous springs.
But over the past seven decades, most of al-Walaja's land has been taken away from its approximately 2,000 residents. Now, the United Nations warns, the future of the village is in grave danger.
Almost all of al-Walaja's population are registered as refugees with UNRWA, the UN agency for Palestine refugees. The village was among the hundreds of Palestinian communities destroyed in the period before and after the declaration of the State of Israel in 1948.
During that period, some residents relocated to the West Bank, then controlled by Jordan, now under Israeli military occupation, where they built homes that became the current al-Walaja village.
Others left to Jordan, where they remained. Most of the land belonging to the old village became off limits to residents after 1948, as it fell on the Israeli side of the armistice demarcation known as the Green Line.
When Israel illegally annexed Jerusalem following its occupation of the West Bank in 1967, half of the land of the new village of al-Walaja was subsumed within Israel's expanded Jerusalem municipal boundaries.
Al-Walaja's residents were never informed of this, and with few exceptions were not issued Jerusalem ID cards, only West Bank IDs, according to UNRWA.
Palestinians who hold West Bank IDs are forbidden from entering Jerusalem without a permit from the Israeli military.
This means that for some of al-Walaja residents, their presence in their own homes is deemed illegal by Israel. It also prevents them from building "legally" without a rarely granted Israeli permit.
Israel continues to encroach on al-Walaja's remaining land. The construction of Gilo and Har Gilo settlements, and Israel's West Bank wall, currently underway, has left residents unable to access their land.
When completed, the wall will totally surround al-Walaja, and will likely force many residents to leave so that they can access their workplaces and services like healthcare and education outside the village.
Anne Paq is a French photographer and co-author of the award-winning web documentary Obliterated Families. She is a member of the Activestills photo collective.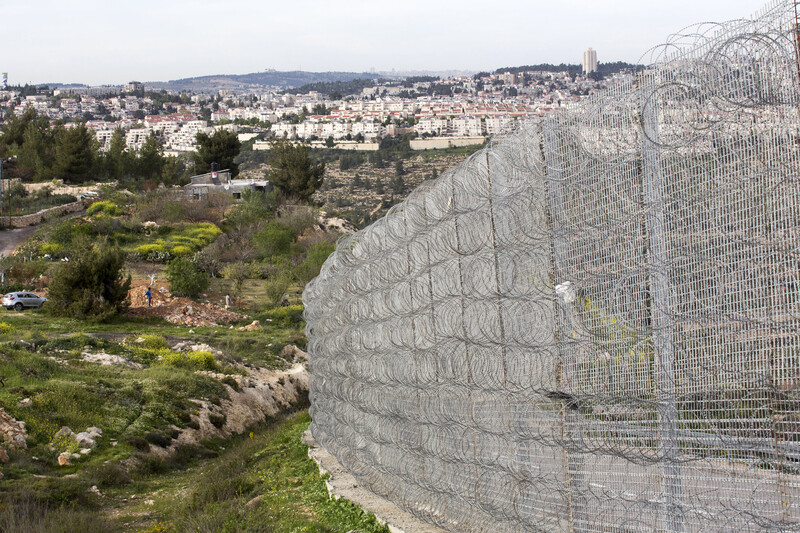 Last year Israel built a barbed-wire fence, several meters high, separating the residents of al-Walaja from their agricultural lands.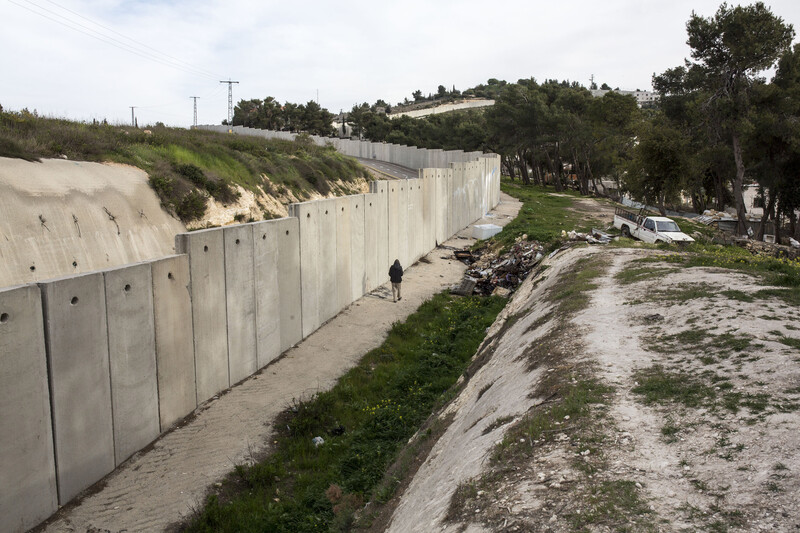 Israel's wall, when completed, will encircle the entire village.
When Israel built the new fenced section of its barrier last year, the home of Omar Hajajleh and his family was cut off from the rest of al-Walaja. The home is connected to the village by a tunnel with a metal gate.
The settlement of Gilo continues to encroach on al-Walaja's land while village residents are effectively banned by Israel from building.
In the foreground is a new road built by Israel on al-Walaja land and used by the military as an access road along the route of the wall.
The entrance of Har Gilo settlement, built on al-Walaja's land.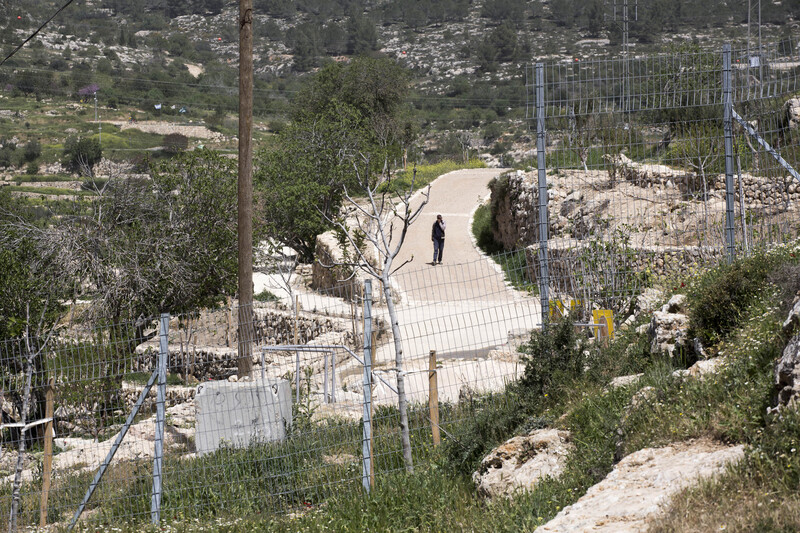 Ein Haniya Spring was long used by villagers, especially in the spring and summer, for both recreational and for agricultural purposes. Israel has fenced it off, as seen here, preventing al-Walaja residents from accessing it.
The spring is a feature of a new Jerusalem municipality park established in part on the lands of original al-Walaja. Because they hold West Bank IDs, village residents will need to apply to the Israeli military for permission to visit the park.
A photo from July 2007 shows one of the old pools at Ein Haniya Spring.
An Israeli in military uniform takes photos at Ein Haniya Spring.
One of the new information signs for the site makes no mention of the village of al-Walaja that was ethnically cleansed in 1948. Instead it states that the "remains of the church and the spring belong to the Armenian Patriarchate."
Israeli forces have destroyed four homes belonging to al-Walaja's Abu Khaira family in five years.
This photo shows the aftermath of one such demolition in 2017; graffiti on the ruins is an image of Bassel al-Araj, a prominent activist and writer from the village who was killed by Israeli forces last year.
The most recent demolition, of a home still under construction, occurred on 29 March. Maysaa Abu Khaira told The Electronic Intifada that when her family received a phone call warning them that the Israeli army was coming, they and their neighbors stood in front of the bulldozer to try to prevent the demolition.
"My daughter, who is 15, was pushed by a female soldier and I pushed her back. She was very angry and shouted, 'If you hadn't seen Ahed Tamimi do it, you wouldn't do that!' They beat my husband and brother with their guns and used pepper spray and tear gas."
The family had spent approximately $20,000 on the home that was demolished last month.
A photo from April 2010 shows Bassel al-Araj being arrested by Israeli forces during a direct action to stop the building of the wall on al-Walaja land. He was slain by Israeli forces during a raid on a home in al-Bireh, near the West Bank city of Ramallah, in early 2017. Israel claimed that there was a firefight before al-Araj was killed.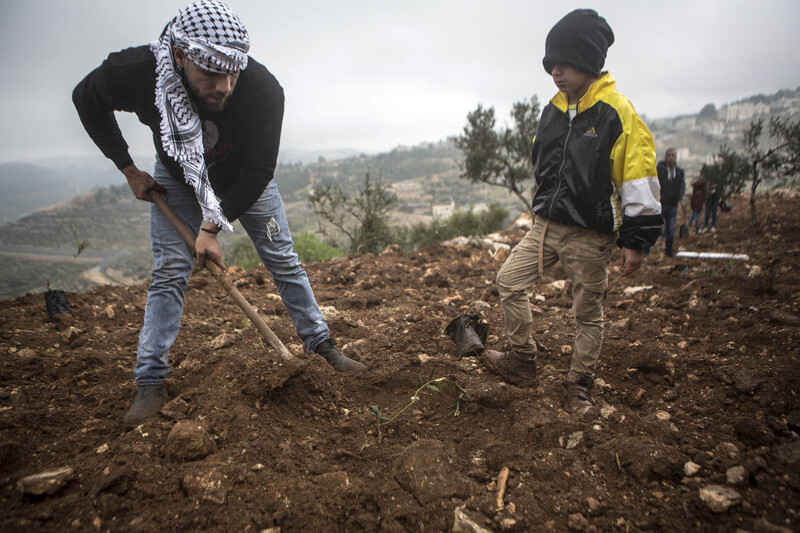 For Land Day, which Palestinians commemorate each year on 30 March, villagers, joined by residents from neighboring areas, planted olive trees in al-Walaja.
Israel has uprooted or damaged hundreds of almond, olive, fig, apricot and grape trees to make way for its wall that it is building on village land, according to UNRWA, "depriving families of an important source of food and income."
Some 4,000 to 5,000 years old, al-Walaja's celebrated al-Badawi tree, seen in the foreground here in front of Israel's wall and a military access road, is among the oldest living olive trees in the world, if not the oldest.
"This is our land. We will stay here and we are going to defend it. We are going to stay and die here," said villager Ali Khalil al-Araj, 50, on Land Day.
Tags