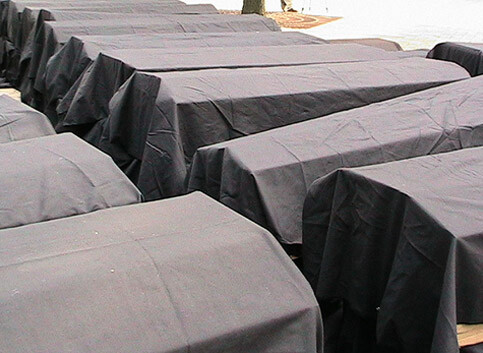 Hundreds of protesters, many carrying antiwar signs and fake coffins, marched quietly in a mock funeral procession yesterday through upper Northwest Washington to the Israeli Embassy to protest the bombings in Lebanon and the Gaza Strip. Close to 400 protesters showed up for a spirited demonstration on Tuesday, July 25, 2006, at the Israeli Embassy, 514 International Drive,

NW

, in Washington

DC

. Many of the protesters wore black. They carried 50 coffins draped in black.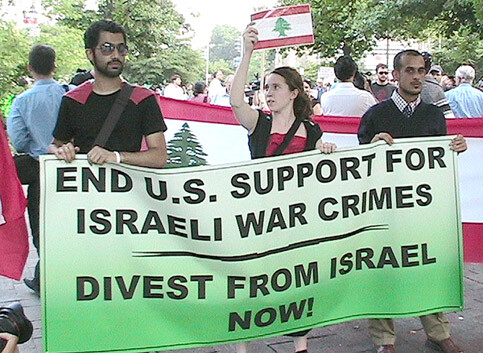 They began at 5:30

PM

, at Van Ness and Connecticut Avenues, with a march done in silence. It then proceeded around the neighborhood in upper Northwest Washington and ended up in front of the Israeli Embassy. More than a dozen police and security officers stood outside the building. The march included some Jewish protesters. Members of Nuteira Karta, clad in black hats and long black coats, came from New York. Some carried miniature Lebanese flags, and all expressed support for the Palestinians and Lebanese. "We believe that the whole existence of Israel, the Zionist state, is against the Jewish religion," said one of the Jews, Joel Wagschal, 25. "We are in pain for all the suffering of the people in the Middle East".