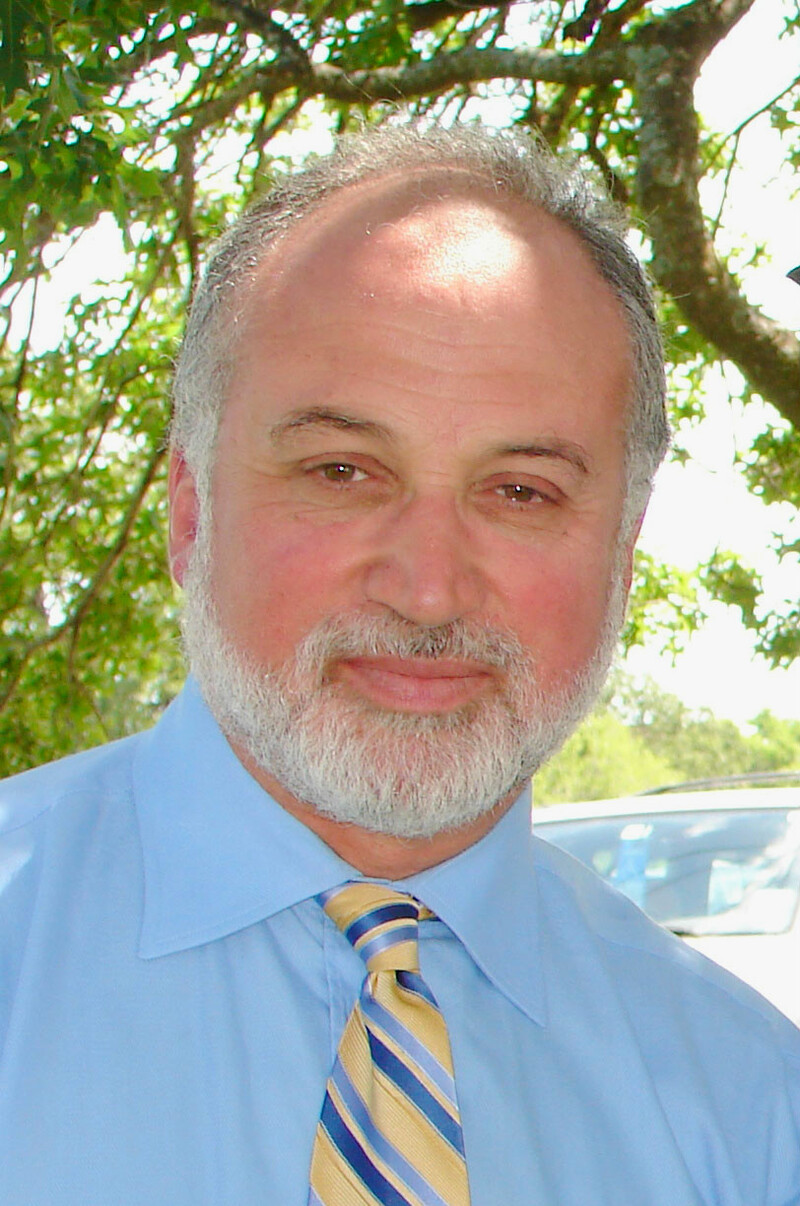 Majida Salem is no stranger to the heavy hand of the US criminal justice system. Her husband, former Holy Land Foundation chairman Ghassan Elashi, is currently serving 65 years after what supporters believe was a politically motivated prosecution.
In their 2008 retrial, Elashi and four other men were found guilty of providing "material support to a terrorist organization" — despite the fact that the Palestinian zakat (charity) committees through which the charity distributed its aid never appeared on the US list of prohibited groups.
Furthermore, US governmental agencies also provided funding to the same organizations in Palestine without investigation.
Practically a single mom with three kids at home, Salem has felt the reach of the government's heavy hand from the start of her husband's incarceration.
But when an administrator interrupted the Islamic studies class she taught one day this past November and told her she was needed downstairs, even she was surprised by what was waiting for her in the lobby: a police officer sent to hand deliver a document known as a writ of garnishment.
The note from the US Attorney's office specified that 25 percent of her wages were to be withheld in order to pay her husband's mandatory "special assessment" fees (amounting to just over $2,900).
In an exclusive interview with The Electronic Intifada, Salem described how she felt the moment she found out about the court order.
"I was very upset, very outraged," she said. "A great government, a great country like the United States, in my mind — a superpower — is supposed to be responsible for the wellbeing of its citizens," she explained.
According to the family's legal team (who have lodged an appeal to quash the writ) by garnishing Salem's wages, federal prosecutors are functionally punishing her and children for the alleged criminal actions of their father.
If confirmed, the court order may heighten the climate of fear already faced by Muslims and Palestine activists across the country.
Shocking
Since 1984, special assessment fees have been levied against every individual convicted of federal offenses. The amounts have changed over time but remain relatively nominal; today defendants are mandated to pay $100 for each felony conviction and $25 or less for each misdemeanor infraction.
But these sums can add up; after Elashi's 2008 conviction on 35 federal counts, he immediately incurred a $3,500 fine.
The obligation to pay a special assessment fee ceases five years after the date of conviction, which helps explain why Salem's wages are being garnished now.
In documents submitted to the court, federal prosecutors noted that while about $580 had been removed from Elashi's prison account since his conviction, he would never be able to pay the full sum on time.
So, in November, the US Attorney's office notified Salem's school that they were required to withhold a quarter of her salary. A week later a police officer arrived at Salem's school and handed her the court order.
Attorney John Cline, who represented Ghassan Elashi during his second trial, agreed to challenge the garnishment order. In a recent interview with The Electronic Intifada, he described his reaction when he learned of the government's efforts to seize some of Salem's wages.
"I was shocked that our government would use its power to force an innocent wife to pay her husband's criminal penalty — especially a wife, like Mrs. Salem, who barely makes enough to support herself and her children, one of whom has special needs," Cline said.
Salem had high hopes for her life in the United States when she first immigrated here with her husband. She said, "On the plane to America, my husband told me, 'We're going to the land of the free.'"
Cruel and inhumane
Things have not been easy since her husband's conviction. Mrs. Salem currently teaches Islamic and Quranic studies at Brighter Horizons Academy, an Islamic school in Garland, near Dallas, Texas.
Her December and January paychecks were garnished, and she expects the sums to continue being withheld through February and March. (The school is currently holding the funds that have been withheld, until the courts determine whether they should be released to Salem or to the government).
"When I am paid my full wage, I don't even know how I make it," Mrs. Salem said. "I liken it to a car that has a little gas or none, and you're trying to push it to the max. So taking away part of my wage makes things very difficult for me."
Salem's three boys — an 18-year-old, a 17-year-old and a 13-year-old with Down's Syndrome — are still at home. Of her three daughters, two are currently completing their graduate degrees and occasionally phone home to ask for a little financial support.
Salem's difficulty in supporting her family is significantly heightened by the expense of visiting her husband, who is currently incarcerated inside a Communications Management Unit (CMU) in Marion, Illinois, about 650 miles away from Dallas.
A CMU is a separate bloc within some prisons that the Center for Constitutional Rights has called an "experiment in social isolation" as prisoners are denied physical contact with family members and phone calls are severely limited.
CMUs have also been dubbed "little Guantanamos" due to the overwhelming majority of Muslim prisoners of Arab and Middle Eastern descent.
Salem estimates that each trip costs the family a bare minimum of $1,500 to $2,000. They try to go twice a year. Furthermore, the amount currently being garnished from her salary is almost equal to what she pays in rent.
Salem told The Electronic Intifada: "It hurts me when my kids say sometimes, 'If baba [dad] was out, we wouldn't have to go through this.' And I say, 'Well, baba is not out. I'm the only one who's out.' It upsets me, because it puts me under more pressure. I hear these things and they stress me out, and then the government comes and does this to me? It's cruel and inhumane, completely inhumane."
"I'm not sure how I am going to make it"
Salem said that while she had approached family and community members for personal loans, she refuses to accept donations raised for families affected by terrorism prosecutions.
"I want my children to see that mom worked so hard, and that Mom never accepted a penny from anybody," she said. "I want them to have that dignity, and I want them to be among those who give, not take, because my faith teaches me that the upper hand, that gives, is better than the lower hand, that takes."
When asked how she felt about the prospect of facing several more months living on 75 percent of her wages, Salem sighed deeply and said, "I'm not sure how I am going to make it."
What is particularly striking is the apparent lack of precedent for garnishing wages in this context.
The Electronic Intifada was able to review the motion to quash the writ of garnishment, the government response, and the reply memorandum from Salem's legal team.
Prosecutors name several cases that they allege justify the garnishment, but do not specify a single instance in which family members of convicted individuals have been held liable for special assessment fees.
The sheer number of individuals convicted of federal offenses since 1984 (about 85,000 in 2012 alone) underlines the apparent anomaly of the state's efforts with regards to Salem and Elashi.
The Electronic Intifada contacted the US Attorney's office handling Salem's case to inquire about whether they knew of any past cases, in any year, in which partners of convicted individuals have had their wages garnished in order to pay special assessment fees.
Kathy Colvin, a public information officer in the Northern District of Texas, said in an email: "We routinely garnish spousal property to enforce criminal debts of whatever nature. We don't usually garnish to enforce Mandatory Special Assessments (MSA) because most MSAs are substantially lower and, if not paid at sentencing, are routinely paid in full through the Inmate Financial Responsibility Program while the defendant is incarcerated."
She added, "Mr. Elashi was required to pay the debt at sentencing but didn't."
Innocent individuals liable
According to Cline, however, the relevant federal statute indicates that co-owned property can be garnished only to the extent permitted by state law.
"Because Texas law does not permit the garnishment," Cline explained, "the government cannot garnish Ms. Salem's salary under the federal garnishment statute."
The costs at stake in this case may be much greater than the $2,900 the government aims to withhold from Salem. Cline worries that if the courts confirm the garnishment order, other innocent individuals may also be held liable for their loved ones' alleged actions.
"If the writ of garnishment is not quashed, the federal government will have been handed one more tool by which it can force innocent husbands and wives and their innocent children to bear the burden of their spouses' alleged crimes," said Cline.
"This form of punishment — visiting the alleged sins of the husband on the innocent wife and children — is abhorrent to any civilized system of justice."
There are also questions about why the government is pursuing the garnishment with such fervor, an intensity previously mirrored in the investigation into and subsequent prosecution of the Holy Land Five.
Before it was shuttered in 2001, the Holy Land Foundation provided assistance to needy people in countries around the world, including Bosnia, Chechnya, Turkey, Palestine and the United States.
According to Salem, problems began in the 1990s, when Israel lobby groups launched a defamation campaign that attempted to tie the Holy Land Foundation to Hamas.
Almost immediately, the charity's directors approached the State Department and the Department of Justice for advice and assistance on how to legally distribute their aid.
The government then directed them towards the list of designated terrorist groups — and the zakat committees through which the Holy Land Foundation distributed its aid never appeared on that list.
Several other large aid organizations, including the Red Cross and USAID, also allocated assistance through many of the same zakat committees but never faced charges.
Elashi's first trial ended with a hung jury, but the government decided to try him again.
The chilling effect
During Elashi's second trial, the prosecution incorporated the testimony of an anonymous Israeli intelligence officer, who claimed that he could "smell" a connection between the Holy Land Foundation and Hamas.
It was the first time in US history that the courts had allowed an expert witness to testify under a pseudonym.
The American Civil Liberties Union has strongly condemned the prosecution of Salem's husband and his colleagues, stating in a 2009 report that the prosecution's actions against the Holy Land Foundation "violated the fundamental rights of American Muslims' charitable giving in accordance with their faith, seriously undermining American values of due process and commitment to First Amendment freedoms."
For supporters of the Holy Land Five and of Salem herself, the garnishment is just the latest example of how far the government is willing to go to silence and scare those involved in Palestinian activism.
The next step in the case is a hearing on the motion to quash the writ of garnishment, scheduled to occur on 19 March in Dallas.
"My wages are being garnished to punish me, to punish my husband, to punish the community or whoever hears about it," Salem said.
"It's like they're saying, 'If you become active, if you speak up, if you partake in any kind of charity with the Middle East, then you may face the same outcome.'"
Aviva Stahl is a Brooklyn-based independent journalist. She primarily writes about the intersection between the War on Terror and the prison industrial complex.
Tags