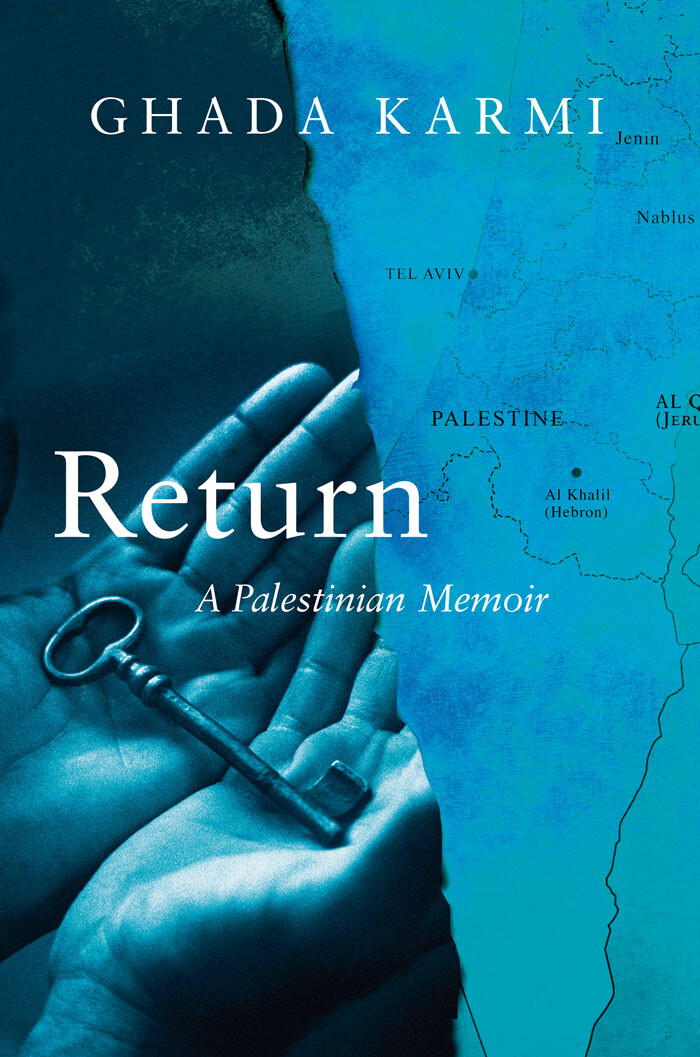 Return by Ghada Karmi (Verso)
Ghada Karmi's return to Palestine after decades of exile, which are recounted in her first memoir, In Search of Fatima, is not a sentimental one.
Return focuses on Karmi's time in Ramallah in the mid-2000s, when she joined a United Nations program that brought Palestinians living in exile to serve as experts with the Palestinian Authority in the occupied West Bank city.
Karmi's time there is fraught with frustration as petty bureaucrats run their ministries like little fiefdoms. She finds the typical trappings of statehood — buildings, titles and salaries paid by donor states — but not a government with actual sovereignty.
Whatever expertise Karmi brings to the table is shuffled aside as the PA communication ministry plans yet another conference on the interminable discussion of presenting the Palestinian case in the foreign media. She shuttles between two buildings because the ministry is split between two chiefs who, ironically, refuse to communicate with one another.
Demoralizing situation
Realizing that little could be achieved in this environment, Karmi tries to make the best of a demoralizing situation. Her curiosity compels her to make excursions to the Palestine beyond ministry buildings and her cavernous and lonely Ramallah apartment.
Karmi visits Gaza during Israel's 2005 "disengagement;" 10 years later, it's incredible to think that almost half of that tiny, overcrowded territory was once occupied exclusively by Jewish settlers.
And at the invitation of a New York Times bureau chief who lives there and views his gesture as a generous act of charity, she sees the home in Jerusalem from which her family fled in terror during the 1948 ethnic cleansing by Zionist militias.
(The many fans of Karmi's first book will be gratified to finally learn the fate of her beloved nanny Fatima, lost in those traumatic events, in Return.)
Rapid developments
Karmi observes Palestine during a phase of rapid development, both politically and on the ground.
Israel's new towering wall in the occupied West Bank "felt powerfully solid and immovable," its concrete "cold and smooth" against Karmi's hands when she attends a small protest alongside a mix of liberal Jewish Israelis, international activists and local Palestinians in Abu Dis.
Qalandiya checkpoint between Jerusalem and Ramallah has transformed from a roadblock into a permanent, "formidable" border crossing.
With the settlers now removed, Israel begins to isolate and unleash violence on Gaza, ominously foreshadowing the military campaigns that followed with ever greater cost in human lives.
Karmi, having grown up in London, reacts to the dismal situation in Palestine with an outsider's fresh outrage, rather than with the resignation of many people she meets.
And she meets a lot of people with different backgrounds and ideologies, recounting conversations which range from a smart dinner party in Jerusalem attended by international development elites who frown at political talk, to a heated debate with a Hamas leader in Gaza over suicide bombings.
Since the book recounts many such lengthy conversations, it would have been appropriate to include a note regarding their accuracy. That is the only noticeable omission in this otherwise packed but efficient volume.
In addition to her own tenacious personality, Return is infused with Karmi's comprehensive knowledge and direct experience of Palestinian history.
The current state-building phase is contrasted against the abandoned path of liberation struggle, in which Karmi was active in previous decades.
She remembers Mahmoud Abbas as a prominent Fatah party member in Damascus in the 1970s, "a good-looking man with an interesting, sophisticated approach to the Palestinian struggle." After being elected Palestinian Authority president in 2005, he came across "as nothing more than a harmless old buffer."
With the liquidation of the armed liberation struggle by the likes of Abbas, resistance is now fought at the individual level by the "local heroes" known and encountered by Karmi.
Resistance and loss
After years of exile, a Palestinian in his 80s returns as a tourist to his home village, now in present-day Israel, to sit under the mulberry tree in his garden. "For him to go there … was to be reunited with a part of the old Palestine and a sort of return," Karmi writes.
But a sense of belonging in Palestine eludes Karmi, who also confesses her struggle to find a lasting romantic partnership and criticizes prevalent attitudes towards women in Arab society. She devotes a chapter to single motherhood after the birth of her now adult daughter, a period of survival clouded by guilt and shame.
Return is bookended by the painful process of Karmi's father, the BBC Arabic Radio broadcaster and intellectual Hasan Karmi, dying in exile in Amman.
Faced with two very personal blows — the loss of her father, and the excising of the right of return from the heart of the Palestinian cause — Karmi struggles to conclude her book with optimism.
Yet young flames burn bright in Gaza's unhappy and dilapidated Jabaliya refugee camp.
There, Karmi writes, "The older children's grasp of political events and their confidence in the rightness of their parents' struggle were striking.
"Tomorrow's fighters, I remember thinking. Israel beware."
Maureen Clare Murphy is managing editor of The Electronic Intifada.
Tags