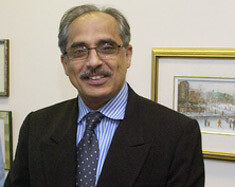 Aiming to help defuse the current crisis in the Middle East, a three-person team dispatched by Secretary-General Kofi Annan to the region held talks today with key Arab countries in Cairo. The Secretary-General's Special Political Adviser, Vijay Nambiar, who leads the team, and
UN
senior officials Alvaro de Soto and Terje Roed-Larsen, had meetings on the fringes of the Arab League meeting in Cairo with Oman, Jordan, Qatar, Saudi Arabia and a representative of the Office of the Palestinian President. The discussions focused on the escalating hostilities in the Middle East – specifically Lebanon, Gaza and Israel, according to
UN
sources.
The delegation carried with it Mr. Annan's "urgent message" of the need to defuse the present crisis and the obvious need for restraint from all parties, the sources said, adding that on Gaza, Lebanon and Israel, they stressed the urgent need to protect civilian life and infrastructure.
On Gaza, the team raised its extreme concerns about the deepening humanitarian and security crisis, according to the UN sources. It called for the release of the captured Israeli soldier and an end to the firing of rockets into Israel.
The UN sources said that on Lebanon, there is a growing consensus on the need for protecting civilians and civilian infrastructure as well as realizing all applicable Security Council resolutions – the basis for de-escalation, as far as all parties are concerned – and addressing the issue of abductees and related questions, which is a prerequisite for de-escalation.
Related Links