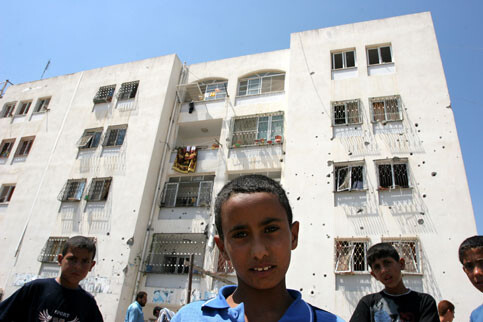 There has been a significant rise in the number of artillery shells fired by the Israeli Defence Forces (
IDF
) into Gaza, which remains tense, a United Nations spokesman reported today.
With at least 1,050 shells fired in the last week, the UN remains "remain very concerned about the threat this poses to civilians and civilian infrastructure," Ahmad Fawzi told reporters in New York.
The IDF shelling of the northern Gaza strip continues to bring more fatalities and increased internal displacement, he said. In the latest round of violence a 24-year old woman and a 14-year old boy were killed east of Beit Lahiya by an artillery shell. Four other people were reported injured.
Currently the UN Relief and Works Agency (UNRWA) is using four schools to shelter 1,345 Palestinians who have fled the shelling.
Related Links