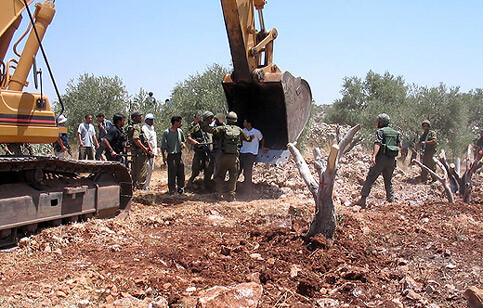 The establishment of a United Nations register of the damage Israel's construction of a separation barrier is causing Palestinians in the occupied West Bank moved a step closer today when Secretary-General Kofi Annan forwarded a letter to the General Assembly setting out a framework and the next moves for its creation.
The General Assembly called for the registry last summer after demanding that Israel comply with an advisory opinion issued by the International Court of Justice (ICJ), which called the barrier illegal and called for it to be torn down when it was built on West Bank land.
Israel says it needs the barrier to keep out suicide bombers, but reports in which the UN has participated have underscored the damage caused to Palestinians both through loss of land and separation of villages from farmland as well as the overall drag on the Palestinian economy.
It is hoped the office will be set up in the occupied territory so that it will be close to the people submitting damage claims and details of staffing, size and cost remain to be worked out, with Mr. Annan proposing that it be financed through assessed contributions.
The establishment and operation of the registry will require Israeli cooperation and the UN looks forward to such cooperation to facilitate its work. As to the possibility of specious claims being made, the register's purpose is merely to collect claims for possible future adjudication and compensation.
Related Links
UN

Assembly votes overwhelmingly to demand Israel comply with

ICJ

ruling,

UN

News (21 July 2004)