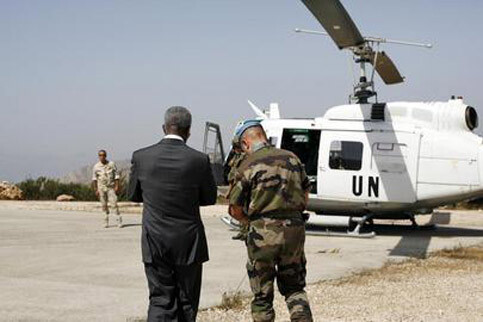 The United Nations peacekeeping mission in Lebanon today denied media reports claiming that the Israeli military forces recently carried out an incursion over the Blue Line separating the two countries.
"There was no violation of the Blue Line," UN Interim Force in Lebanon (UNIFIL) Commander Major-General Alain Pellegrini said in a statement.
"Members of the Israel Defence Forces were carrying out regular maintenance work on the technical fence near the village of Ayta Chaab. Throughout their maintenance work, they remained south of the Blue Line," he added.
UNIFIL, originally created in 1978, was strengthened last August to monitor the cessation of hostilities between Israel and Hizbollah in southern Lebanon after a 34-day war.
Related Links