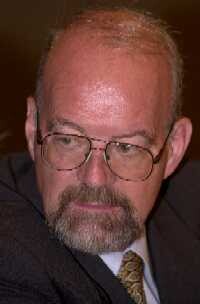 Calling it a "violation of the sanctity" of schools, the main United Nations relief agency helping Palestinian refugees today condemned "in the strongest possible terms" Israeli tank fire that hit a school in Rafah in the Gaza Strip, wounding two 10-year-old boys.
"This is the second time in a little over a year that a child in a UN classroom has been struck by Israeli fire," UN Relief and Works Agency Commissioner-General Peter Hansen said.
"Such indifference to the sanctity of schools and the UN flags flying above them violates all humanitarian norms and is absolutely deplorable. Israel's military must take steps to investigate this incident and, if necessary, bring to justice those responsible," he added. UNRWA said it would protest to the Israeli authorities "in the strongest possible terms."
The incident was the latest in a month of violence which has left more than two dozen Palestinians and 17 Israelis dead and some 3,500 Palestinians homeless because their houses were destroyed or rendered uninhabitable.
Several tanks shots struck UNRWA's Al-Umariye Elementary Boys' School on the main road into the Tel Es-Sultan of Rafah, one of them hitting the window frame of a second-floor classroom. A bullet, or shrapnel from the window, entered the room where it struck two boys. One was lightly injured in the head. The second was struck in the neck and rushed to hospital for emergency surgery. His condition is still serious, but is now improving.
In March last year a 12-year old pupil was hit in the head and blinded by a bullet fired from an Israeli observation post on the outskirts of nearby Khan Younis.
Related Links