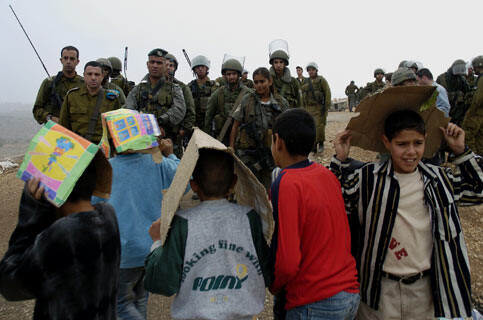 The main United Nations agency helping Palestinian refugees reported today that Israeli forces left significant damage behind after occupying two schools in the Balata refugee camp in the West Bank town of Nablus earlier this week.
The UN Relief and Works Agency for Palestine Refugees in the Near East (UNRWA) said it had compiled a list of damages, including broken doors and windows as well as waste materials left in the schools. Agency officials plan to discuss the issue with the Israeli Foreign Ministry.
UNRWA reported on Monday that Israeli forces had occupied two schools it runs in the camps and blocked a health clinic, which prevented patients or staff from leaving the building.
Created in 1950, Balata is the largest West Bank camp with a registered refugee population of about 21,000. In early 1994, the Refugee Committee to Defend Refugee Rights was established in Balata, which lies within the municipal boundaries of Nablus.
UNRWA was created by a 1949 UN General Assembly resolution to carry out direct relief and works programmes for Palestine refugees after the 1948 Arab-Israeli conflict.
Related Links