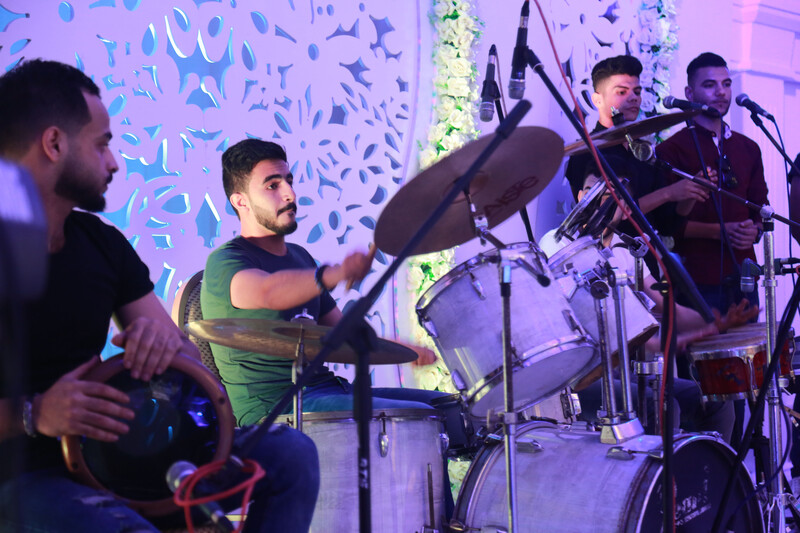 From the outside, the occupied Gaza Strip appears a place of misery. Three all-out Israeli military assaults since December 2008 have caused untold destruction, left thousands dead, more than 15,000 wounded, more than 75,000 homeless and half a million displaced.
A decade-old Israeli siege, meanwhile, has left Palestinians in the coastal strip on the brink of disaster with an infrastructure in tatters.
But Gaza is also a place of unyielding spirit, of occasional joy and of music and performance. In spite of the odds, young people have formed bands to convey some of the reality of Gaza. Here is a look at two of the better-known ones.
Sol Band
It was the eight-day offensive on Gaza in November 2012 that motivated this group to form. The group's aim was raise the spirits of Gaza's people following that attack.
Majd Antar, 22, is the band's coordinator.
"When we first created the band, turnout was pretty low," Antar said. "We were young and we were not that good. But we worked hard and played plenty of venues free to get to where we are."
Sol Band, so-called after the fifth note of a sung musical scale, focuses on modern and traditional Arabic music and now plays functions, cafes and halls across the Gaza Strip, according to Antar, if they can get the necessary permits from Gaza's authorities, not always a given.
Permits to perform in Gaza are issued depending on security and "social" considerations, where the latter seek to avoid offense to conservative society and could include a stipulation that a performance does not encourage "mixing of the sexes."
The group has kept performing despite such obstacles.
"Gaza is full of war and destruction," said Antar. "We want to sing for life and give some hope to people here."
The band comprises six members and includes Reem Anbar, 26, the band's oud player, oldest member and only woman.
A musician from childhood, she only came to the oud in later years. She sometimes faces criticism from conservative society where the idea of a woman performing in public, not least with a group of men, is sometimes frowned upon.
"I joined the band with my little brother Faris. He is a very good musician and we play the concerts together. Our family supports us," she said. "They stand with me and they support me to face the criticism I sometimes get because I am the only girl in the band."
Such criticism is less often heard now, she said.
"At first, I got a lot of criticism. But people got used to seeing me in the band. They liked my courage and the way I play amongst a group of boys."
She now hopes eventually to form an all-female band from Gaza, she told The Electronic Intifada, in order to challenge stereotypes, inside and outside Palestine.
Ultimately, she hopes music, whoever it is played by, can reach out across borders.
"Our message is a message of peace to all Arabs and other countries," she said. "We have the right to live, and music is our language."
MC Gaza
Ibrahim Ghunaim has adored rap since he was 13.
"When I was young I started to imitate the rappers I listened to," the 25-year-old told The Electronic Intifada. "As the years went by, and I realized that sometimes words can be stronger than weapons, I began to write too."
It has not been easy for Ghunaim.
"At first, I had nothing. I borrowed some money from my family to keep me going. I created a few tracks for some institutions in Gaza so I could do a video clip for one of my songs."
Until recently, the reputation of rap in Gaza was such that anyone dabbling in such music was looked at with disapproval.
"Some groups in Gaza were looking at me as if I were an infidel and other people considered my art meaningless," he said.
This perception has changed as rap has become more popular. Appreciation for music in general has become more common as Gazans have come to the conclusion that the art can convey a besieged society's suffering and stories to the outside world.
"I write what I see, what I do not see, what I want to see," Ghunaim said.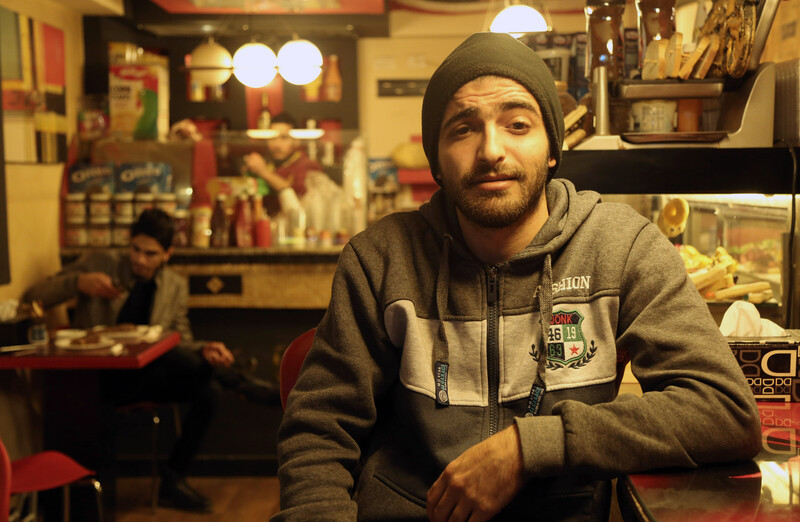 "I sing about the Palestinian division, the right of return, the refugees, the national cause, the martyrs, the prisoners in the prisons of the occupation and the siege. I sing about everything."
Ghunaim has written about 80 tracks, he said, but in spite of a number of well-produced videos, his means are still limited.
"I'm still using simple and modest methods. I do some tracks as video clips with a little support from some institutions in Gaza."
The closure imposed on Gaza has prevented Palestinian artists there – including Ghunaim – from traveling and bringing their music to a wider audience, or indeed simply forming links with musicians outside.
Ghunaim said he had received six invitations in 2017 alone to travel to the West Bank or further afield to perform. In each instance, he was denied a travel permit by the Israeli authorities.
"The border gave me 10 percent and deprived me of 90 percent," Ghunaim said. "It has given me the honor of living in Gaza, but took from me the honor of representing my home abroad."
Osama Najjar is a freelance writer and translator from Gaza.
Editor's note: an earlier version of this article included material about a third Gaza band, Typo, that we subsequently determined was sourced from another publication without attribution. This material has been removed.
Tags