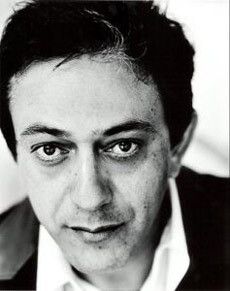 Lord, forgive them, for they know what they do! - Karl Kraus
To whom it may concern, I hereby suspend my signature from the petition of Palestinian and Lebanese artists, which calls for a boycott of, what was supposed to have been, all cultural activities participated in and sponsored by the state of Israel. I signed and vehemently supported this petition against the barbaric Israeli war of destruction of Lebanon and its continuing ethnic cleansing of the Palestinian people.
My suspension comes in protest of the practices of certain artist petitioners who recently participated in cultural activities around the world. Such practices involved the boycott of filmmaker (individuals) known to these petitioners as (individual) artists who strongly support Palestinian and Lebanese resistance, align themselves with these struggles in political and cultural domains and whose artistic work testifies to nothing but that; artists whose moral and intellectual stands and artistic production haunt segregation walls and promote and engage in Palestinian and Arab culture around the world.
Yet these filmmakers have been boycotted, ordered away, deserted as people of the plague because they happen to carry the Israeli identity.
Whether misguided by anger and frustration due to the latest episode of Israeli military's monstrosity, by nationalist sentiments, or even by sheer ignorance, I am nevertheless appalled that these Palestinian and Lebanese artists, themselves victims of Israeli military policies and layers of occupations, can turn at such ease and mimic the power of authority of their own oppressors and conduct exclusionist policies, excommunications and random intellectual lynching, all of which is tinted by chauvinism and other heresies that stem from the dark side of nationalism.
If the involved artist petitioners suffer from a short sightedness that reaches only the frontiers of identities, they should be aware that they now themselves have commenced putting up checkpoints and demanding IDs to select who goes in and who goes down on his or her knees blindfolded and facing the wall.
Given who these Israeli artists are and the nature of their political work, in the name of whom and for what sacred collective cause did the respected petitioner artists and filmmakers line their fellow Israeli artists and filmmakers on the wall for a cultural execution? And after the easy to reach easy to frame 'comrades' are sacrificed and gotten rid of because of who they happen to be, one cannot but wonder who will be next on the witch hunting list.
I wish that the suspension of my signature will not itself become the centre of debate or finger pinpointing. I also wish that I am neither approached nor reproached for my decision by my fellow petitioners. I rather hope that the suspension can raise questions and initiate an evaluation of the text of the petition and the course of its application.
And rather than an immediate response for my decision, I call upon the petitioners to take time and reflect upon themselves the issues raised here.
I call upon them as I will call upon myself to enter a process of self evaluation enhanced with a critical approach of one's own consciousness as to what composes the red lines of moral and political boundaries. I say this because I believe that should one extend his or her sight beyond one's own checkpoints, and should one's vision pierce through the walls he or she reincarnates for him or herself, she or he might find that it is not at all a question of identity that one should uphold in the quest for truth and justice. It is instead a question of identification. It is a quest coated inside out with the pleasures and pains which extend and communicate our individual humanity with the rest of humanity. Isn't that after all what art is all about?
Related Links