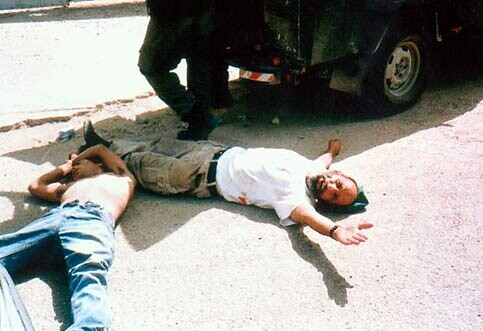 On 10 January 2005, Adalah received notice from the Ministry of Justice Police Investigation Unit ("Mahash") that the State Prosecutor had filed an indictment to Tel Aviv District Court against a Border Police officer who shot Mr. Salah Amer, a Palestinian citizen of Israel from the village of Kufr Qassem, on 11 September 2003.
The indictment followed a detailed letter of complaint sent by Adalah soon after the shooting to the director of Mahash, demanding that Mahash immediately open an investigation, and recommend the criminal prosecution of any officer found responsible. The indictment charged the Border Police officer with causing grievous harm under Article 333 of the Penal Law – 1977. A sentence of up to seven years' imprisonment can be imposed for this criminal offense.
On the evening of 11 September 2003, an officer from the Border Police shot Mr. Amer in the waist at close range, while he was attempting to convince a Border Police patrol unit to let his son and nephew out of a police car, and call for an ambulance so that they could receive essential medical treatment.
Mr. Amer saw his son being detained in a police car after being badly beaten, as a result of which he received many injuries from which he was bleeding. During Mr. Salah's attempts to persuade the border police to release his son and nephew, an officer opened fire on him.
On 17 September 2003, Adalah Attorney Marwan Dalal sent the letter of complaint to Mahash, accompanied by photographs taken at the time of the incident, which clearly reveal the faces of the Border Police officers implicated in the incident. One of the photographs shows Mr. Amer after he was shot upon, lying prostrate on the ground besides his injured son.
Adalah argued in the letter that there was no danger to the Border Police or to anyone else at the time of the shooting. Thus, the Border Police violated the rules which bind the police regarding the use of force. Adalah further contended that that the behavior of the Border Police represents a clear breach of the police's internal procedures as well as constitutes a criminal offense.
In its letter dated 27 December 2004 Mahash stated that, after investigating the matter, it had decided to recommend the indictment of the Border Police officer who opened fire on Mr. Amer. Adalah had approached Mahash repeatedly on this issue, requesting information on the course and results of the investigation.
Related Links