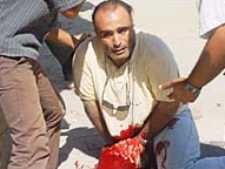 Israeli occupying forces have continued to attack journalists despite the protection assigned to them under international humanitarian law. Journalists have been subjected to various kinds of attacks in what appear to be attempts by Israel to prevent media coverage of human rights violation perpetrated by the Israeli forces against Palestinian civilians in the Occupied Palestinian Territories (
OPT
).
In response to these ongoing Israeli military on journalists, PCHR have issued a series of reports, "Silencing the Press," which document attacks against local and international journalists and media institutions in the OPT during the current Intifada.
This report is the ninth in the series. Previous reports covered the period 29 September 2000 - 30 September 2002; during this period, PCHR documented 344 attacks perpetrated by the Israeli occupation forces against journalists and media institutions.
This report seeks to document ill treatment of journalists by Israeli occupying forces in the period 1 October 2002 - 31 March 2003. During this period PCHR documented 46 attacks on journalists and media institutions. This brings the total number of attacks documented by PCHR between 29 September 2000 and 31 March 2003, to at least 390. Attacks on local and international journalists include shootings, beatings, verbal abuse and humiliation, arbitrary arrest and detention, interrogations, damage to media equipment.
During this reporting period, PCHR documented a number of incidents in which Israeli occupying forces opened fire at clearly identifiable journalists. At least 8 journalists were wounded in such attacks. In a further 4 such incidents, no injuries were reported. Also during this period, PCHR documented 15 cases of arbitrary arrest of journalists, 7 cases in which journalists were beaten and humiliated, 3 cases in which media institutions were raided, 4 cases in which press cards and media equipment were confiscated, 2 cases in which the homes of journalists were raided, and 3 cases in which journalists were prevented from carrying out their work by Israeli occupying forces.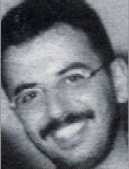 Attacks on Palestinian and international journalists by the Israeli occupying forces reached an unprecedented level in 2002/3, particularly in the context of the large-scale Israeli military offensives - Operations Defensive Shield and Determined Path.
In 2002, Israeli occupying forces shot dead 3 journalists. On 11 March 2002, they shot dead Raffaele Ciriello, a freelance photographer. On 12 July 2002, they shot dead 'Imad Subhi Abu Zahra, director of al-Nakhil Press and Media Office in Jenin. On 22 September 2002, they shot dead 'Issam Mithqal Hamza al-Talawi, a journalist from Sawt Falastin (Voice of Palestine) radio station. In addition, 34 journalists were wounded by Israeli occupying forces in 2002.
To download the full report click here.