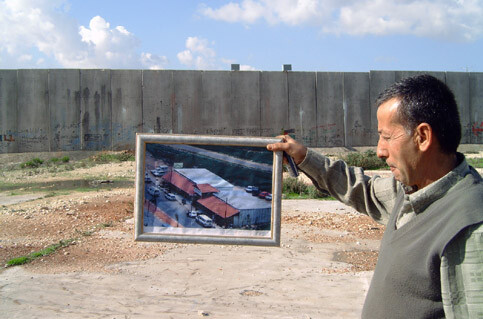 United Nations Secretary-General Kofi Annan has discussed with Palestinian President Mahmoud Abbas the importance of freedom of movement in occupied Palestinian lands in improving the economy, an essential pillar in securing peace with Israel.
He met with Mr. Abbas last night in London at the end of a one-day Conference in Support of the Palestinian Authority convened by British Prime Minister Tony Blair.
In a speech to the session Mr. Annan cited economic development as "the third pillar of the progress we hope to see," side by side with governance and security, noting that without real and discernible change such as more jobs and the removal of Israeli checkpoints and roadblocks, the Palestinian economy will continue to struggle, sowing prolonged, pervasive despair among the Palestinian populace.
"The international community must work constructively with the Government of Israel to create an environment in which this aspect of reform is also addressed," he said. UN agencies have frequently cited the blockades and closures that Israel says it imposes for security reasons, such as preventing suicide bombings, as a serious cause of Palestinian impoverishment and desperation that undermine security.
Mr. Annan also discussed with Mr. Abbas the revised route of the separation barrier that Israel says it is building for the same security reasons, noting that it still encroaches on a substantial amount of Palestinian land in the West Bank. The International Court of Justice in an advisory opinion declared barrier illegal where it runs on West Bank land and called for it to be torn down.