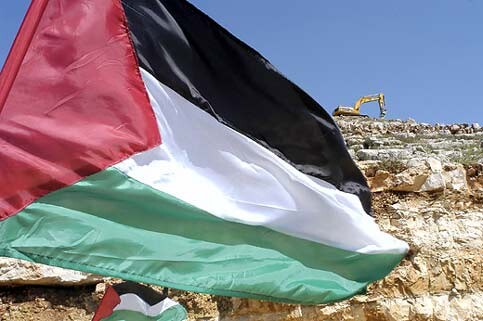 A motion now before the Scottish parliament calls on the chamber to support a recently launched appeal for a global concert in defence of Palestinian human rights.
Presented by Labour Party parliamentarian Pauline McNeill, the motion states that "a large international music concert would help bring the humanitarian crisis to the attention of young people throughout the world, building on the successes of the Concert for Bangladesh in 1972, Live Aid in 1985, Mandela Freedom Concert in 1988 and the Freedom for Tibet Concert in 1997."
The appeal for a global Concert for Palestine was announced in May by Gazzella, an Italian NGO that helps rehabilitate Palestinian children wounded in Israeli ground and air attacks on Palestinian cities and villages. Addressed to Bono, leader of the rock group U2, the appeal is open for endorsement at Gazzella's website, www.concert4palestine.org. The appeal is available on the website in English, German, French, Italian, Portuguese and Spanish, and will soon be published on the site in Arabic and Hebrew.
The site also features a brief history of the Israel-Palestinian conflict, Amnesty International reports on Israel's violations of Palestinian human rights, a long list of "war crimes" committed by Israeli troops in the occupied territories, and statements by Jews around the world opposed to the government of Prime Minister Ariel Sharon.
Gazzella says initiative has already attracted more than 12,000 votes of support and those numbers are growing at the rate of almost 1,000 per day.
It notes that that Ms McNeill's motion, which is underwritten by 28 members of the 130-member Scottish chamber, is the first example of "institutional support" for its campaign.
Ms McNeill, the member for Glasgow Kelvin, is convenor of the Scottish parliament's Justice Committee and a member of its cross-party Group Palestine.
Related links:
The motion on the Scottish parliament's website (motion

S2M

-1346)