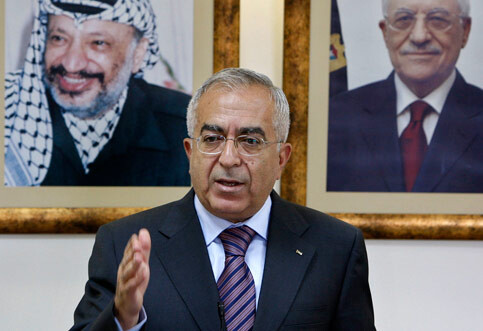 A Palestinian state could become "a firm reality" by the "end of next year or within two years at the most," Salam Fayyad, the prime minister appointed by Palestinian Authority (

PA

) leader Mahmoud Abbas, was quoted as saying on 22 June in a speech at Al-Quds University in Abu Dis, a village outside Jerusalem.

Such expectations have been frequently voiced before by former Palestinian prime minister and negotiator Ahmad Qureia, or the late Palestinian leader Yasser Arafat.

But what is more evident are the facts on the ground that do not provide much support for these expectations. Fayyad's speech came a week after Israeli Prime Minister Benjamin Netanyahu gave his own speech outlining his own "vision" for peace.

If Fayyad's speech was full of the optimism typical of the PA, Netanyahu's revealed the mounting obstacles in the way of a real, just and comprehensive peace between Israelis and Palestinians.

These include the Israeli demand that a Palestinian state be demilitarized and effectively limited to populated parts of the West Bank with no mention of Hamas-ruled Gaza. East Jerusalem would remain forever in Israel's hands, and in addition to giving up refugees' right of return, Palestinians would have to recognize Israel as a "Jewish state."

Israel continues to expand its more than 140 settlements in the occupied West Bank while rebuffing US calls for a freeze on construction. If Israel does agree to a temporary freeze, it will undoubtedly demand a high price for even a temporary halt in construction.

Prolonged years of US-backed peace negotiations between Palestinians and successive Israeli goverments have failed to achieve any real progress, let alone a breakthrough. This failure has occurred even during periods of relatively low tensions between the leaderships. The Ramallah PA, not Hamas, was in charge of negotiations, and on the other side, the last Israeli government led by Ehud Olmert claimed it wanted peace and a two-state solution.

Fayyad's speech did not provide any path through or around these obstacles or any convincing explanation as to why things would be different now and renewed efforts would lead to a sovereign Palestinian state.

One of the most significant facts that cannot be ignored by the parties concerned is the existence of the Islamist Hamas movement, which has been in control of Gaza for the past two years. Hamas came to power democratically through the 2006 election. Fayyad may have the title of Palestinian "prime minister," but much of the real power lies with Hamas, and the PA cannot make any deal with Israel that does not include Hamas.

In his own recent speech to the Palestinians and the world, Hamas leader Khaled Meshal said from his exile in Damascus that his party won't accept peace on Israel's terms, though he emphasized that the movement would accept a Palestinian state in all of the West Bank and Gaza Strip with all Palestinian rights, including the right of return, respected. This of course is something Israel is not offering.

Meshal also set out Hamas' tough positions regarding a national dialogue with the Fatah party of Mahmoud Abbas, particularly the agenda of any renewed "Palestinian unity government" that may emerge from ongoing reconciliation talks in Cairo. Meshal said that the major obstacle to reconciliation remains the campaign of suppression against Hamas carried out by the PA in the West Bank.

With Palestinian unity still far away, there will be no credible Palestinian side to negotiate. There is already no credible Israeli side. All of this means that the prospect of a Palestinian state is still very far away no matter how many optimistic speeches Mr. Fayyad gives.

Rami Almeghari is a journalist and university lecturer based in the Gaza Strip.