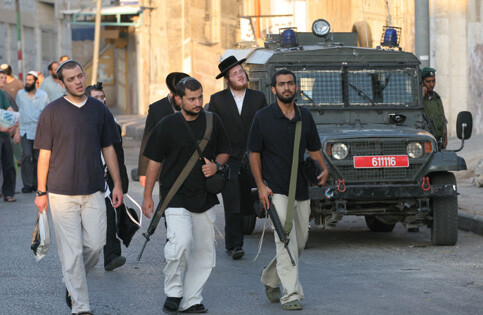 On Saturday, 27 September 2008, a Palestinian teenager from Aqra village southeast of Nablus City was shot dead by Israeli settlers. The Palestinian Center for Human Rights (
PCHR
) utterly condemns this heinous crime, and reiterates that the neglect of complaints submitted by Palestinian civilians against Israeli settlers, plus the protection provided by the Israeli Occupation Forces (
IOF
) to the settlers, have encouraged the settlers to continue launching attacks against unarmed Palestinian civilians.
According to investigations conducted by PCHR, which includes eye-witness statements, during the afternoon of 27 September, Yahia Ateya Fahmi Bani Maneya, age 18, from Aqraba village southeast of Nablus city, went to graze his sheep on land east of his village. When the teenager had not returned home by 18:00, dozens of locals gathered and went in search of him. They searched the area between Aqraba village and the Israeli settlement of Jetit, which lies approximately 10 kilometers east of Aqraba village. At about midnight, locals found Yahia Maneya's dead body covered in blood in al-Fajen area, one kilometer west of Jetit settlement.
The locals informed IOF they had found the body. Members of the IOF subsequently drove to the site, and an IOF doctor checked the body. Israeli police also arrived later, and examined the body. Yahia Maneya was transported by Israeli ambulance to the Forensic Medicine Institute at Abu Kabir in Israel for autopsy. According to eyewitnesses, his body had been hit by about 20 bullets to the neck, chest and legs.
The site where Yahia Maneya's corpse was found is under direct IOF control, and the area is closed to Palestinians. It appears that Israeli settlers kidnapped Yahia Maneya and took him, or his body, to al-Fajen.
PCHR reiterates its condemnation of this violent crime and calls upon the Israeli authorities to:
1. Conduct an immediate, and transparent, investigation into this crime, and to bring the perpetrators to justice.
2. To disarm all Israeli settlers, who pose a serious and continuing threat to the lives of Palestinian civilians.
3. IOF to stop providing protection to settlers and stop their concealment of crimes committed by settlers.
Related Links