According to a new report released today by
B'T
selem and Physicians for Human Rights, the
IDF
violates the right of residents of the Occupied Territories to obtain medical treatment. The security claims cited to justify this violation are dubious.
Dozens of staffed checkpoints and some 600 physical roadblocks have been set up within the West Bank in the framework of Israel's siege policy. These obstacles to movement restricts the access of hundreds of thousands of Palestinians to medical treatment. Since September 2000, the number of hospital births has dropped by approximately 50%. In 70% of calls to the Red Crescent, the ambulances are unable to reach the patient's house. 72.3% of the Palestinian population report that they face difficulties in reaching medical clinics and hospitals.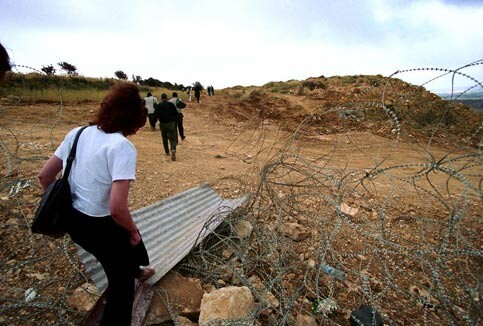 The physical roadblocks make passage for ambulances difficult. Sick people are forced to make their own way across the roadblocks, and then spend hours traveling on winding, makeshift roads. Soldiers at checkpoints within the Occupied Territories frequently delay sick people and medical personnel, and sometimes humiliate or abuse them. In some cases,
IDF
soldiers have even used Red Crescent ambulances for military purposes.
International law is unequivocal on matters relating to the protection of medical teams. Medical personnel are not to be unnecessarily delayed or harmed, unless they participate in military activity. In effect, the IDF is collectively punishing hundreds of thousands of civilians by preventing access to basic medical treatment.
Any use of ambulances for non-medical purposes is a grave violation of international law.
While the IDF justifies routine delays of ambulances based on the claim that Palestinians use them for military purposes, they have only presented one such incident. Regardless, individual cases of misuse of ambulances does not justify the sweeping policy described in this report.
B'Tselem and Physicians for Human Rights call on the security forces to: Remove all the siege checkpoints; allow Palestinians to receive medical treatment quickly and without delay; and refrain from humiliating or abusing medical personnel.
To download the full report (RTF) click here.
Related Links