Rima Merriman, a Palestinian American living in Ramallah, wrote this series, "Portraits of Palestinian Resistance", telling the stories of the four Palestinians killed and one of the 57 wounded in Ramallah on 24 May 2006, as they struggled to protect a Palestinian activist and political prisoner from an Israeli undercover unit.
---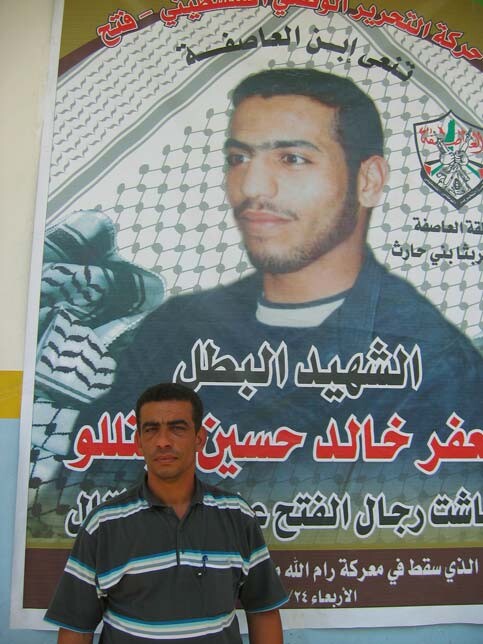 Ja'far Khaled Betillo (21)
Ja'far's father, Khaled, a truck driver and the father of four other sons and two daughters, was in a village called Naleen west of Ramallah when he got the frantic call from one of his neighbors.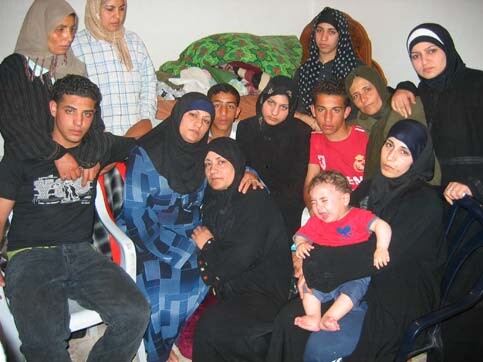 Ja'far, who had been taking driving lessons in Ramallah in the past few weeks, was there on the afternoon of May 24th for his driving test. To pay the fess of the test, he had just borrowed 350 NIS from his younger brother Hussein (20), a waiter at a restaurant in downtown Ramallah. The brothers could count on each other. When Hussein was imprisoned for four months by the Israelis for throwing stones at the Israeli illegal settlement of Na'lieh, Ja'far, who is a student at Al Quds Open University, used his school fees to pay the fine of 2000 NIS. Ja'far had worked in construction for two months to save the fine imposed on his brother.

The Israeli illegal settlement is now under heavy construction and expansion. The annexed Palestinian land it stands on will soon be separated from its surroundings by the wall and connected to Israel by roads that eat more land and are off limits to Palestinians. On the day after Ja'far's death, when friends and family were converging on his home, activists, led by two Palestinian boys and covered by some media were marching to protest the wall.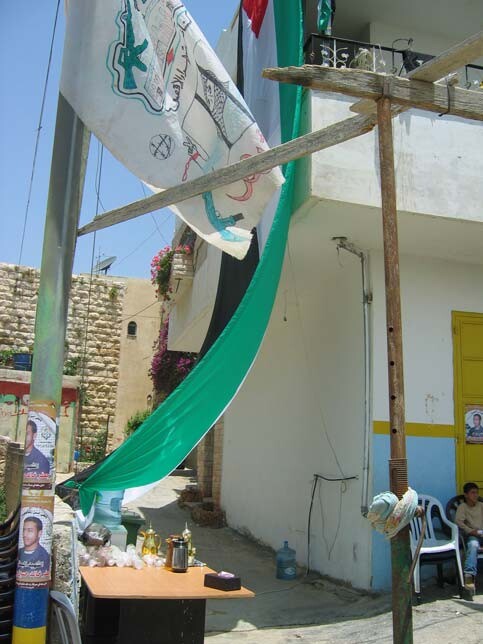 On the afternoon of the Israeli raid in Ramallah, Hussein got to the hospital before his father did. At that point there was still confusion, because the family's last name is the same as the name of the village they come from – Betillo (they live in a village west of Ramallah called Kharbtha Bani Hareth). It wasn't clear whether Ja'far Betillo or someone else from Betillo had been hit. Hussein searched uselessly among the scores of wounded and finally looked cautiously in the morgue, where he saw the body of his dead brother. The impact on him of this terrible knowledge was so severe that he fainted.
Everyone was trying to keep the news from Ja'far's mother, but she saw her son on Al Jazeera TV, which was covering the events live. Al Jazeera offices in Ramallah happened to be right on Al Manarah Circle. Ja'far was filmed being carried away by his friends. His mother knew instantly that he had been killed. She understood that when the moment had come for her son to act on his convictions or run away on that afternoon of May 24, he did not turn away in fear.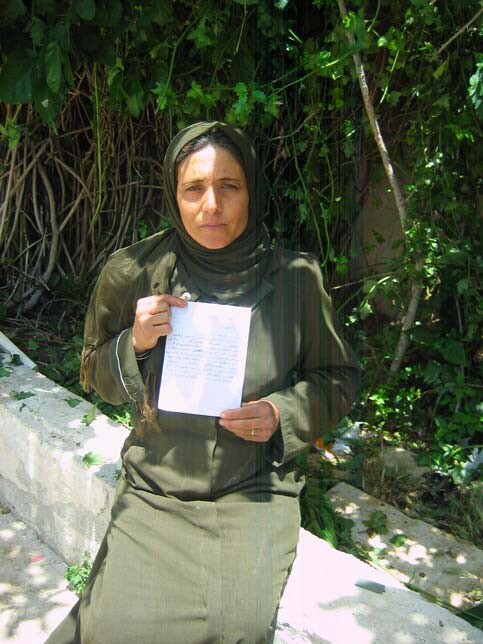 A note Ja'far had written for his nephew a few days before he fell is being passed around by his young aunt. She read the words out loud, and then Hussein also read them. Here is a translation for what Ja'far had written: "Hope remains for the beginning of a new day; change is continual; ideas are born and grow and eyes remain focused on the goal towards the ray of hope in the dark tunnel. The will remains strong. Purpose and strength are derived from the souls of martyrs and the groans of prisoners. Our love for Palestine is a spring that cannot be contained, a spring that runs into tributaries that multiply and renew themselves. Resistance continues within the earth itself and in the very roots; hope is mixed with resolve that turns and turns across time. We begin a new season, innovation and creativity."

Ja'far's commemoration poster extols "The Battle of Ramallah". Ja'far fell down honorably in battle, as any soldier would.
Rima Merriman is a Palestinian-American living in Ramallah in the occupied West Bank.
Related Links
Summer Time and the Living's Uneasy, Zachary Wales (26 May 2006)
Indiscriminate and Excessive Use of Force: Four Palestinians Killed During Arrest Raid, Press Release, Al-Haq (24 May 2006)