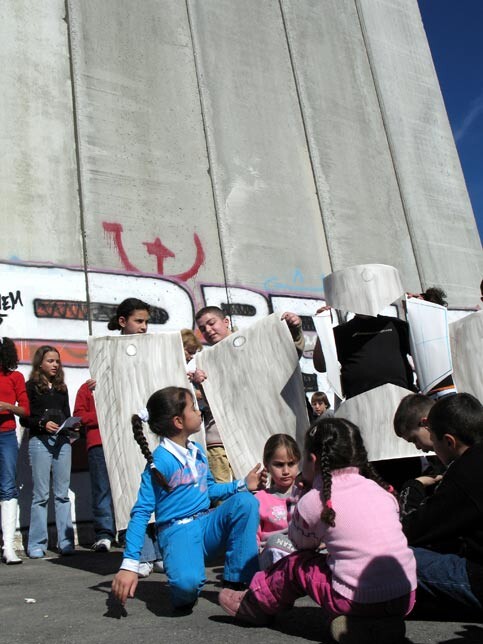 NIBRAS
Arab American Theater Collective is preparing for an event at the New York Theatre Workshop featuring plays and playwrights focusing on Palestine.
The upcoming event will consist of several days of readings of theatrical pieces from or about Palestine in addition to panels and discussions relating to the work.
We seek:
1. Plays of any length written by playwrights of Palestinian origin on any subject.
2. Plays of any length written by non-Palestinians on subjects relating to Palestine.
Deadline is January 15, 2007.
Please send your play via email to rkazkaz@aol.com.
Hard copy submissions should be sent to:
41 E. 2nd Street, 3rd Floor
Brooklyn, NY 11218
Nibras means lantern in classical Arabic. Over time the word has also come to represent truth, enlightenment, inspiration, civilization, wisdom and justice. Because it is a hand-held lantern, Nibras symbolizes a source of light which travelers themselves carry to illuminate their path and guide them on their journey.
Founded in June 2001, Nibras is an Arab-American theater collective built upon a shared passion and united by a common heritage. Our mission is to create a network for Arab-American theater artists to share their talent, experience and passion by staging imaginative and articulate productions that increase the positive visibility and creative expression of Arabs and Arab-Americans. It is our belief that by fostering an understanding of the Arab experience in America, we can begin to create a greater understanding between all the communities that form the rich and intricate web of American culture.
Related Links
"My Name is Rachel Corrie" playing now in New York City, Press Release, Minetta Lane Theatre (5 November 2006)