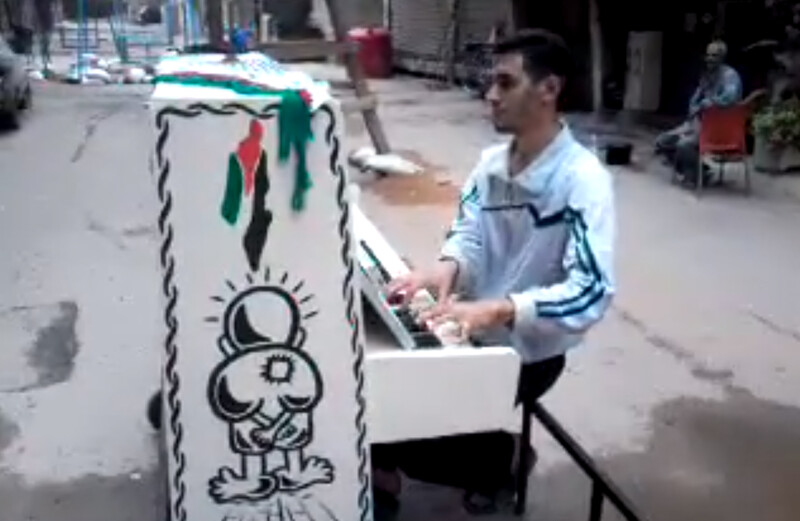 The pianist of Yarmouk pushes
his white piano everywhere
on his uncle's vegetable cart.
He knows the symphonies
of Beethoven,
but the buildings (their eyes)
and the alleys (their echo)
demand another tune:
"Play for us about bread crumbs, blue man,
and about death at sea, play
a note for sleep, another
for the tree birds
that the camp children ate
out of hunger.
There are no theaters here—
here only this decrepit couch
in the middle of the street,
cold fingertips, skeletal dogs.
Invent then, a happy Arabic song,
so we may die, like the birds we ate,
singing, singing."
Zeina Hashem Beck is a Lebanese poet whose poetry collection, titled To Live in Autumn (Backwaters Press, 2014), won the 2013 Backwaters Prize. Follow her on Twitter: @zeinabeck or on Facebook.
Tags