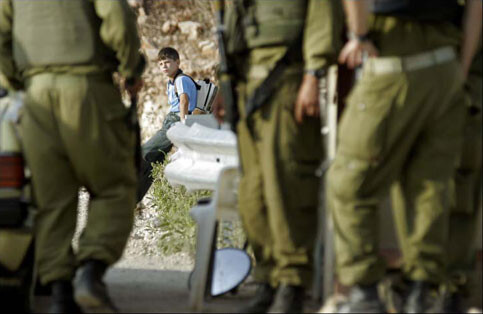 In 2005, a group of student photographers from Birzeit University and Al-Najah University came together to work on the Right to Education Photography Project. Their aim was to document student life and the obstruction of Palestinian education under military occupation, through the artistic expression of their own ideas and experiences. Their photographs have now become an exhibition and a book, which were recently launched Birzeit University, and will tour Palestinian and international venues throughout 2006.
As well as capturing the major obstacles to pursuing an education in occupied Palestine –- obstacles which include the routine harassment and arrest of students by Israeli soldiers and the daily struggle to reach school and university under a regime of military checkpoints — the photographs in this exhibition and book touch on themes as diverse as isolation, poverty, resistance, absent classmates, military barriers, student prisoners and determination. The following are selected photographs and artist's statements from the exhibtion.
Mirna Bamieh:
How many students in the world got used to guns pointed at them on their way to college? How many students in the world protested against a foreign occupation by taking lectures on checkpoints under the burning summer sun, as a way to say, 'you can capture our bodies but not our minds and souls'?
I am 22 years old and graduated from Birzeit University in 2005, with a major in psychology and minor in sociology. I have been involved in several contemporary art exhibitions over the last five years and had a solo exhibition of my work in 2004. I never took social documentary photographs before, so this project opened up a whole new world for me. It changed my perspective: people, markets, streets, stones and even garbage will no longer just randomly figure in my life; everything now has a new dimension.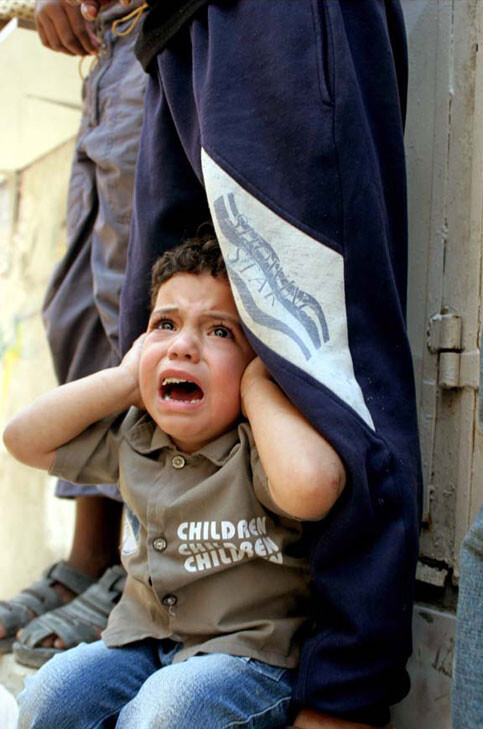 Muthanna Al-Qadi:
I am 26 years old and graduated from Al-Najah National University. I have experienced different kinds of media, starting out as a radio talk show host for a community radio station in Nablus, and later working as a contributing writer and filmmaker. I now dedicate myself to photojournalism and am passionate about the visual arts. Trying to capture the truth to make a difference in the world, my camera is always with me.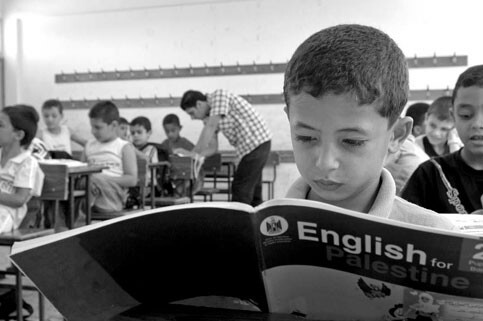 Muna Hatab:
"In the future, I want to be a psychiatrist to help people deal with their problems and disappointments. As people with special needs, our weapons will be our determination and hope." That's what Halima told me, a young girl from Nablus, when I met her in a park. At that moment I decided to focus on the issues that disabled students face in fighting for their right to education. In Palestinian society, disabled people are marginalized and their needs are far away from our realities. When i tried to reach Halima, I found all kinds of obstacles in my way, obstacles that not only came from the occupation but also from discrimination within the society itself.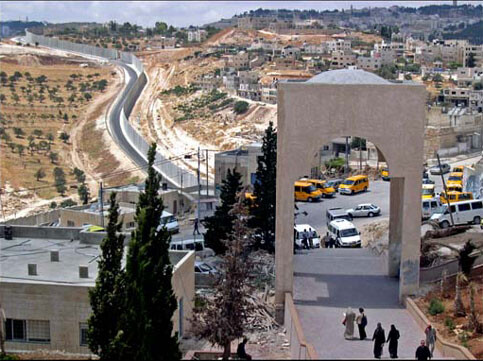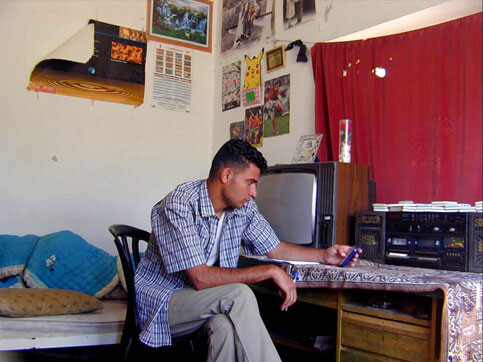 Essam Al-Rimawi:
Education is the main foundating for building freedom and independence and as such is one of our strongest available tools to stand against the occupation. So, as students at Palestinain universities, we have a major role to play in the society. But we also face a lot of pressures and obstacles under the Israeli occupation, such as the checkpoints, closures and isolation. All of that has a big impact on a student's personality and effects their educational achievements. The Israeli occupation doesn't want a well educated, intelligent Palestinian population to exist. It wants an underdeveloped Palestinian society to ensure the continued domination of the occupation.
When I started working with photography, I found that a photograph can represent what is inside the photographer. it can also tell the story of what we face as students in Palestine. Through the photographs we take, we hold up a picture to the world that shows the challenges that students make against the occupation in order to continue their education.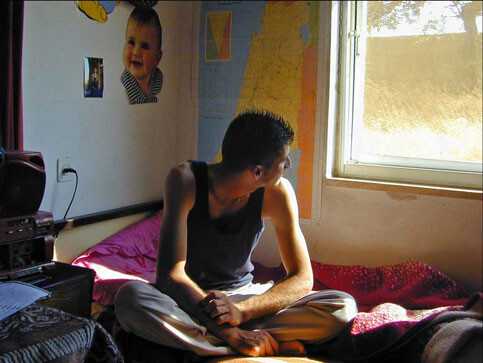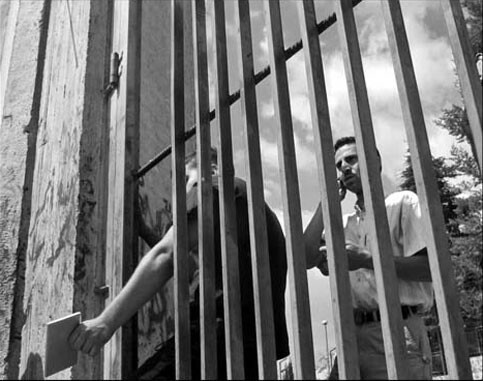 Hisham Erout:
I studied journalism at Al-Najah National University, and also trained in television montage with Al-Jazeera news network. I gruaduated from Al-Najah in 2005 and am now working at the university as a photography and montage practitioner. I have participated in several photography exhibitions and film festivals, most recently the Al-Najah University Second Film Festival, with a film called "Divorce."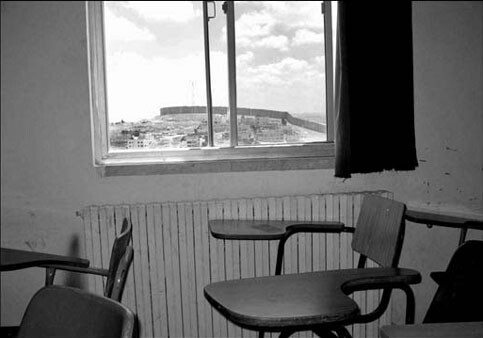 The Right to Education Photography Project was coordinated by Birzeit University's Right to Education Campaign in cooperation with the Birzeit University Photography Unit. It was funded by the Heinrich Boell Foundation and Friends of Birzeit University.
Related Links
Right to Education Campaign, Birzeit University