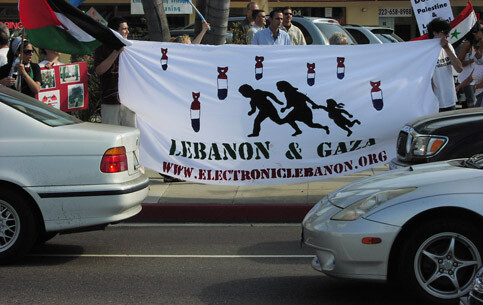 The past few days protests were held in Israel, across the Middle East and around the world condemning Israel's

US

-backed war on Lebanon and Gaza. The the largest demonstrations, involving thousands of people, were held in the United States and in countries closely allied with Washington�s war aims in the region — Britain, Australia and Canada. In downtown Los Angeles, activists held a rally on Saturday, July 22, to protest Israel's war on Lebanon and Gaza. They dropped a banner with raining bombs. The image was traced from a large image created by Brazilian cartoonist Latuff — although they spun it to demonstrate the role of the

US

in this conflict.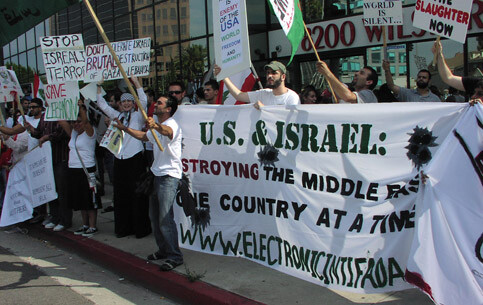 All images: Kevin D'Amato
I-Witness Palestine is a Southern California based group working in solidarity with the Palestinian people through education, action, and supporting people travelling to Palestine to witness the conflict for themselves.
Related Links