Kalandia checkpoint is one of the largest Israeli military checkpoints in the occupied West Bank. This checkpoint is not located on a border, but between the Palestinian town Ramallah, Kalandia refugee camp, and the Palestinian town of ar-Ram. It separates Ramallah residents from southern Palestinian towns and the northern Palestinian neighbourhoods of Jerusalem. Israeli soldiers check identity cards.
The new apartheid-like terminal system Israel currently constructs will be introduced first in the Jenin area. The plan is to implement the new system in the entire West Bank gradually, starting from the north and going southwards.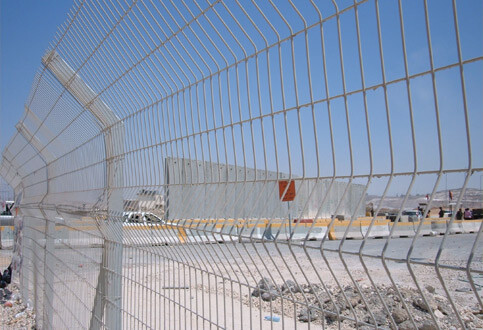 Israel has started constructing new terminals which will replace old crossing points between Israel and the Gaza Strip and between Israel and the West Bank. Unlike today, the new terminals will be run by Israeli civilian operators in order to reduce unnecessary friction between the military and civilians. Passengers will get "smart cards". This biometric technology is already in use at the Bitunia checkpoint.
Six other terminals will be built in the West Bank and in the Jerusalem area: Bitunia Terminal, Jalameh Terminal, Qalqilya Terminal, Sha'ar Efrayim Terminal, Tarqumia Terminal, and Terminal 300 (near Bethlehem).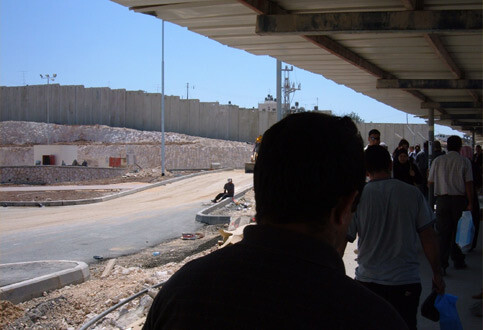 The cost of each new terminal is estimated at 120-170 million shekels (
NIS
). Altogether, Israel is expected to invest approximately 1.1-1.3 billion
NIS
in the project.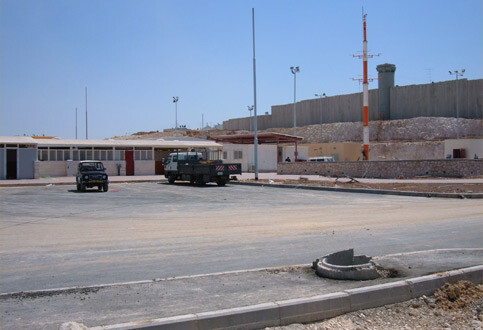 "Kalandia is a multi-acre concrete block wasteland with its route of passage constructed in maze formation: narrow, difficult to negotiate and seemingly without exit. At last, you realize that the exit is finally nearing, and it is with a profound sense of relief that you walk into the mud-covered Ramallah side" — Anne Gwynne,
Crossing Kalandia
(13 January 2003)
Related Links
Video: Hell on earth: Qalandia checkpoint, Arjan El Fassed (2 May 2002)
Another Wednesday at Kalandia checkpoint, Tami Goldshmidt and Aya Kanyuk (28 June 2005)