On 17 January 2009, Israeli forces bombed a school run by the United Nations agency for Palestine refugees (UNRWA) in Beit Lahiya in the northern Gaza Strip. Around 1,600 Palestinians from the northern Gaza Strip, mostly families including young children, sought refuge at the school to escape Israeli air strikes that were targeting homes in densely populated areas. At least two children were killed in the attack and another dozen wounded by the white phosphorus bombs fired at the school.
The bombing was not an isolated incident of Israel targeting UN institutions and personnel since it launched a military siege against the Gaza Strip on 27 December 2008. At least 43 civilians were massacred on 6 January as they took shelter at the al-Fakhoura school in Jabaliya refugee camp. UN personnel have been shot and killed as they attempted to conduct relief operations in the Gaza Strip. Tons of desperately needed aid were destroyed on 15 January when Israeli forces shelled the UNRWA warehouse in Gaza City with what is suspected to be white phosphorous.
The below images were taken by UNRWA photographer Iyad El-Baba.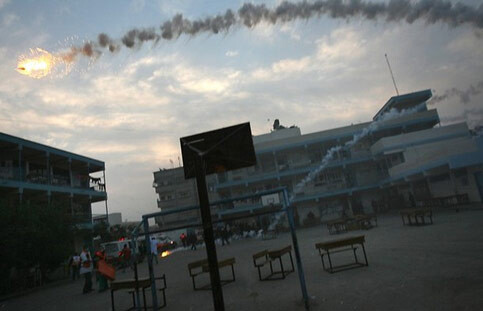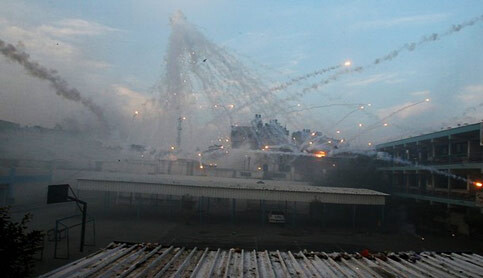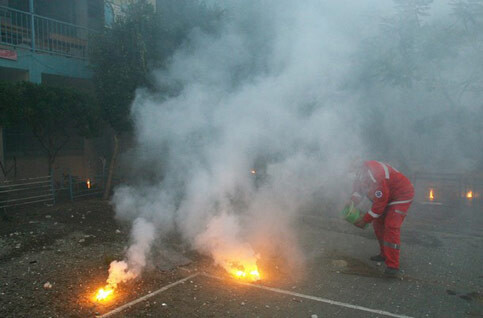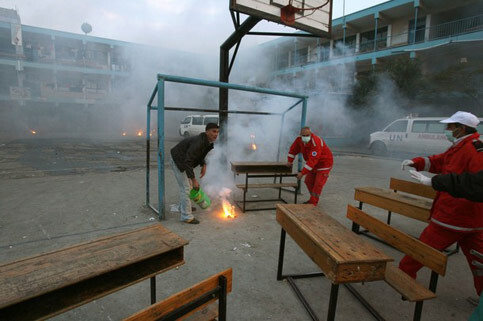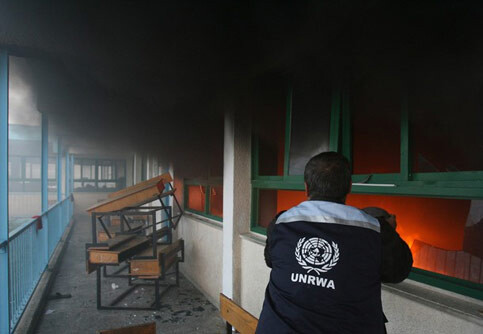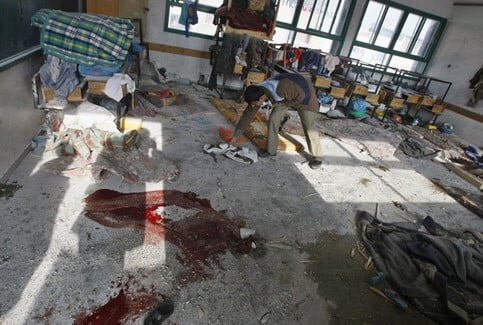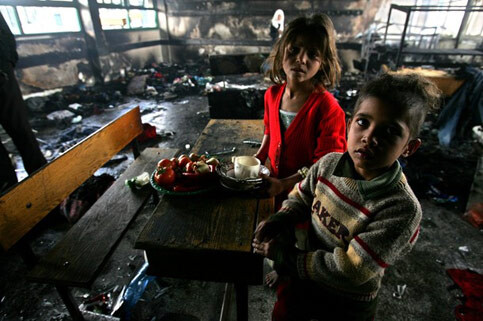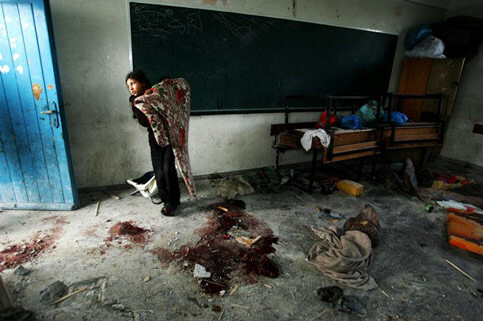 Related Links